The City is home to the most ambitious architecture in London – and its profile is set to change dramatically over the next 10 years.
In the Square Mile's so-called eastern cluster, which is home to the Cheesegrater, the City of London Corporation has given the green light to 13 new schemes.
These developments will provide 60 per cent of the City's growth in the next decade, and when they are finished, this is what the Corporation expects London's financial hub to look like:
The tallest building in the eastern cluster will be 1 Undershaft (Source: City of London Corporation)
Two new trends will define the City's construction over the coming period of expansion. Firstly, the towers of the Square Mile will be more open to Londoners than ever before, with six of the 13 new developments offering public viewing galleries.
And, to help ease City congestion, the council is now aiming to promote the use of off-site consolidation centres. These are centres where developers deliver building materials for storage, before they are brought in for use on the site itself.
Read more: Watch: City A.M. founder abseils the Cheesegrater for Lord Mayor's Appeal
The Corporation granted planning permission for TwentyTwo (22 Bishopsgate) on the condition the developers would use off-site consolidation – the first time the delivery method was used as a planning requirement.
Chris Hayward, chairman of the planning committee at the City of London Corporation, said that over the next thirty years the Square Mile will need to create space for 100,000 extra workers.
"It is unprecedented to see such a scale of development taking place at one time in the Square Mile. There are now more cranes in the City sky than in recent decades," he said.
"The City's occupier base is becoming more dynamic, with small and medium-sized enterprises choosing the Square Mile as their home."
[contf] [contfnew]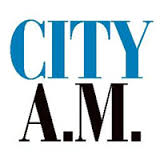 [contfnewc] [contfnewc]
The post Here's what the City skyline will look like in in 2026 appeared first on News Wire Now.