The chairman of the Royal Bank of Scotland has written to MP Clive Lewis challenging the Labour frontbencher's claims that the bank misled parliament – arguing the politician may have done so instead.
On Tuesday Lewis revealed he had been handed an unredacted copy of the report into RBS' restructuring unit GRG, saying the FCA's summary was "sanitised" and claiming RBS executives had "a stated policy of misleading MPs".
In a letter dated yesterday (7 February) Howard Davies wrote to Lewis, saying this was "not a fair or accurate characterisation of the evidence that we gave to the committee".
Davies claims that within the evidence he and chief executive Ross McEwan gave, the two said they did not agree with some of the findings of the report.
"Regardless of whether you accept these views, it is incorrect to assert that we misled the committee over the contents of the report," the letter continues.
"I would ask that you revisit the evidence for your comment as, without correction, there is a risk the House may have been misled."
Davies goes on to point out that a passage highlighted by Lewis was not "as you suggested, evidence of an intention by GRG to distress the business for the bank's benefit. Rather it was a reference to the implication of what would happen if the business was not restructured".
The affected business actually "returned to the mainstream bank" nine months after it had been put into GRG, and continues to trade today, Davies writes.
Lewis has been contacted for a comment.
Yesterday, FCA boss Andrew Bailey appeared before the Treasury Select Committee to answer questions about the report, which has still not been published in full, despite being first commissioned more than four years ago.
Committee chair Nicky Morgan rejected his arguments as to why it would take many weeks before a final version could be produced, giving him a one week deadline for publication.
[contf] [contfnew]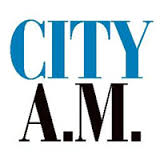 [contfnewc] [contfnewc]