Photographs shared by the Eiffel Tower's official Twitter account showed the French capital blanketed in white.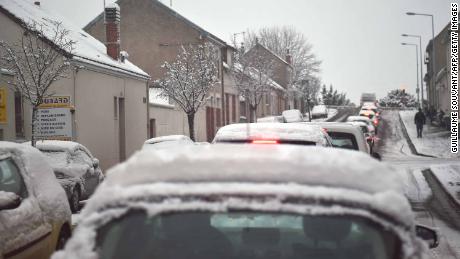 The exceptional snowfall caused chaos on roadways across Paris, with a record 700km (430 miles) of traffic jams recorded on Tuesday evening, CNN affiliate BFM TV reported. Public transportation also was halted.Authorities opened emergency shelters to accommodate stranded commuters, a spokesman for the Ministry of Interior, Frederic de Lanouvelle, said."The situation is complicated, it's even quite exceptional," de Lanouvelle said on national radio France Info."We're asking drivers not to use their cars this morning."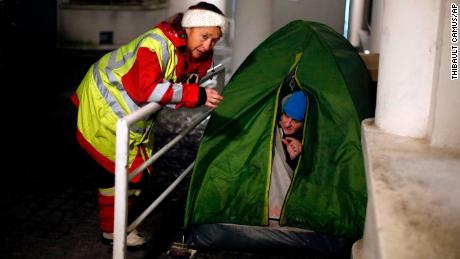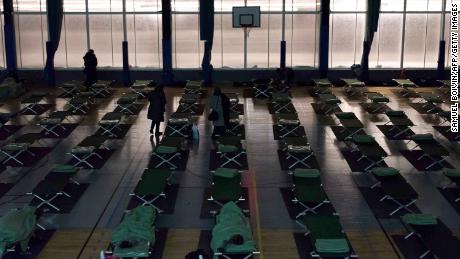 De Lanouvelle said 46 emergency shelters were opened to homeless people and others caught out in the winter weather on Tuesday night, housing about 1,000 people. Hundreds were sheltered at train stations and airports.Some 2,500 emergency services staff were deployed to restore order as quickly as possible, De Lanouvelle added.But some Parisians braved the snow, with at least a few skiers and snowboarders taking to one of the slopes in the city — Montmartre hill near Paris' iconic church, the Sacre Coeur. Others shared photos of the wintry scenes on social media with the hashtag #ParisSousLaNeige, Paris under snow.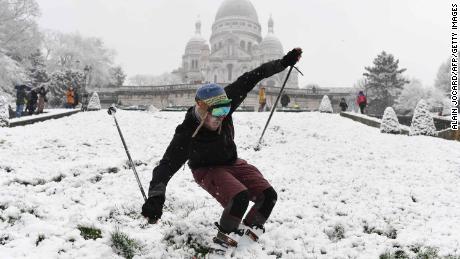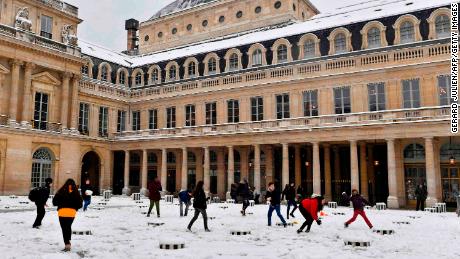 According to the Meteo France weather service, up to 5.9 inches of snow has fallen in the Paris area so far — the biggest snowfall since 1987. The greater Paris region is among 27 departments that have been placed under alert across the country, according to Meteo France.
Original Article
[contf] [contfnew]
[contfnewc] [contfnewc]