Street artists in Kizilay Square, Ankara. Relationships are moving back into the political sphere (AFP)
ISTANBUL, Turkey – It was a bolt out of the blue when Turkey's president once again asked for the criminalisation of adultery in the middle of a government process to seek tough punishments, including chemical castration, for child abusers.
On 20 February, after the announcement that tough new measures against child abusers were being brought to parliament, Recep Tayyip Erdogan said: "During the EU process – and I must admit this is self-criticism – an error was committed by us.
"Perhaps by making a correction to the regulation on adultery, we should evaluate all of this, including harassment etc, within the same framework".
Read more ►
On 21 February, presidential spokesman Ibrahim Kalin said Edogan had instructed the justice minister to begin research on the criminalisation of adultery.
Adultery was criminalised in Turkey in 1926 and amendments meant that at one point it had even become biased towards men – in 1996, criminal statutes relating to male adultery were dropped and it took almost two years before the same happened for women.
It was only in 2004 that adultery was decriminalised, during a cross-bench revamp of Turkey's penal code to meet EU accession criteria.
At one stage, the ruling AKP party wanted to adultery to remain criminal but domestic and EU pressure yielded results – the error Erdogan referred to.
In 2013, the debate flared again after Erdogan, then the prime minister, lashed out at mixed-gender house-sharing among students. Erdogan called on police to act on complaints and conduct raids on such housing.
Recep Tayyip Erdogan likened adultery to child abuse (AFP)
No love lost
The opposition CHP party, in what was regarded by many as a cheap shot, said the AKP should be blamed for its 2004 agreement to take adultery off the criminal statutes.
The criticism ended when AKP MPs promised to support any opposition move to re-criminalise adultery.
The Islamist roots of the AKP has meant the adultery debate has taken on immense significance during its rule.
More secular sections of Turkish society fear it is part of a broader planned and gradual imposition of religion-inspired governance.
Erdogan is always seeking to impose his personal beliefs on the country, society and every single person in it

– Levent Gultekin, author
Supporters of the government say the constant presence of the topic on the agenda is due to public demand whereas critics claim it is an attempt at top-down imposition.
Levent Gultekin, an author previously close to the AKP and political Islamist circles, told Middle East Eye that the president regularly expressing his wish to criminalise adultery was just another dimension of his approach to every issue.
"Erdogan is always seeking to impose his personal beliefs on the country, society and every single person in it," said Gultekin.
"This has nothing to do with what the grassroots of his party or the general public thinks. This is not a debate over the morality of adultery. It is a political debate on using law to control peoples' lives."

A couple kiss after their wedding at Gezi Park, Istanbul, in 2013 (AFP)
A crime of passion
Suheyb Ogut, executive director at Bosphorus Global, a research centre with close ties to the Turkish presidency, believes the president is only expressing the public's wish on the issue.
"I believe President Erdogan reflects the view embraced by the general public rather than stating his personal view," Ogut said. "In public debates, he voices the public's demands.
"Whatever the issue is, it may not even make it to the parliament, but the president wants the people, those who vote for him, to know his opinion. It may be part of his political strategy."
Political strategies are being carefully plotted by all political actors in Turkey as the country prepares for a critical 2019 presidential election.
The president wants the people, those who vote for him, to know his opinion

– Suheyb Ogut, Bosphorus Global
The winner will take over an office bestowed with enhanced powers but to win will require acquiring more than 50 percent of the votes cast.
According to Gultekin, fears that the debate over child abusers would be diluted as a result of including adultery to it were unfounded.
"I don't think that will be the case and I don't think that is Erdogan's intention.
"To Erdogan and people like him, all these issues fall within the same broader category and all can only be addressed with punishment."
Caught in the act
The debate over adultery itself would not cause further polarisation but it did not mean that it didn't lead to "more entrenched" views in other areas as a consequence, said Gultekin.
Ogut, a sociologist by training, said Erdogan was not motivated to criminalise adultery on the basis of his faith.
"What determines President Erdogan's decisions is first and foremost the demands of society, not Islam. There is no significant polarisation in Turkish society about this issue," he said.
The level of public support the criminalisation of adultery has outside the AKP's ruling circle remains unclear.
In the past, some Islamists opposed the criminalisation of adultery, saying it would have negative consequences for those who had married via then-illegal ceremonies performed by Muslim preachers.
The state shouldn't interfere in relationships between consenting people

– Altan Tan, HDP party
Such marriages only become legally recognised in October last year.
Altan Tan, a socially conservative MP from the left-leaning HDP party, was one of the first politicians to comment on Erdogan's remarks.
"There shouldn't be too much interference in relations between two consenting people," he said.
"The state shouldn't interfere in relationships between consenting people who say 'I don't adhere to the same religious, moral values as you'."
Flirting with disaster
In 2004 when the debate first surfaced, Turkey had a free, robust and flourishing press. Many of the journalists who generally supported the AKP were vocal in their criticism of this particular move and helped make the AKP reconsider.
By 2013, when the debate resurfaced, Turkish media was severely restricted and the criticism while still there was more muted.
Presently, there is almost no room for critical journalism in mainstream Turkish media.
EU influence on the debate has also waned at a drastic rate.
"In 2004 the EU convinced the Turkish government to stick to the process of decriminalisation. I doubt it will can have any such impact now," said Gultekin.
Ogut said the EU now had to accept Turkish realities if it wanted to truly promote democracy.
"There is a clear message for the EU here. Turkey will not continue its democratisation in line with the ideology imposed by the EU.
"On the contrary, in this process of democratisation, it will follow its own public and their demands from the state."
"If the EU wants democracy and Turkey's democratisation, it will need to recognise the autonomy of the people here and respect their authority to make their own decisions".
[contf] [contfnew]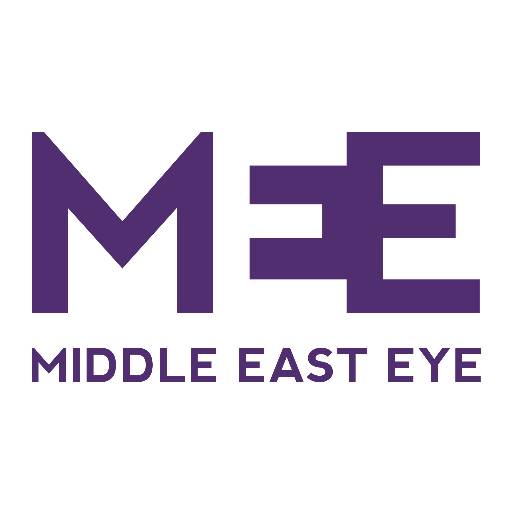 [contfnewc] [contfnewc]