The vast majority of managers of Royal Bank of Scotland's restructuring arm had jobs in the disgraced global restructuring group (RBS GRG), according to figures published today.
RBS created a new restructuring unit after the scandal over GRG's unethical behaviour, but out of 32 senior managers, only two had not previously worked at GRG, evidence provided by the bank to the Treasury Select Committee revealed.
Along with the 94 per cent of senior managers who continued in the new restructuring arm, 75 per cent of the other 182 employees also continued from GRG into the new restructuring unit.
Read more: Let GRG be a cautionary tale for finance providers
The GRG scandal has thrust banks' treatment of small lenders into the spotlight, after memos from former RBS staff emerged which told employees to "let customers hang themselves" and deliberately overcharge clients to extract cash from struggling businesses.
The bank has insisted repeatedly that the actions of GRG were the responsibility of a few employees who no longer work at the bank, and that its practices have now changed.
Nicky Morgan MP, the chair of the influential committee, said the figures call into question chief executive Ross McEwan's assertion in Parliament that the culture is now fundamentally different within RBS's restructuring arm.
Read more: MPs publish full "disgraceful" report into RBS' "profit centre" GRG
She said: "The discovery that almost all the senior management in the new unit previously worked at GRG raises concerns that there has merely been a rebranding exercise."
McEwan last month told MPs that he believed that only two of the new restructuring unit's management were formerly in the GRG division – a figure that was out by a factor of 15.
An RBS spokesperson said: "The culture, structure and way RBS operates today have all changed fundamentally since the period under review and we have made significant changes to deal with the issues of the past, including how we treat customers in financial distress.
"The changes the bank has made align with the relevant recommendations from the report and the majority were made before we received the report. Our focus is now on rebuilding trust and supporting our customers."
Read more: "Rope: Let customers hang themselves" Shocking RBS-GRG memo revealed
[contf] [contfnew]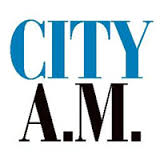 [contfnewc] [contfnewc]