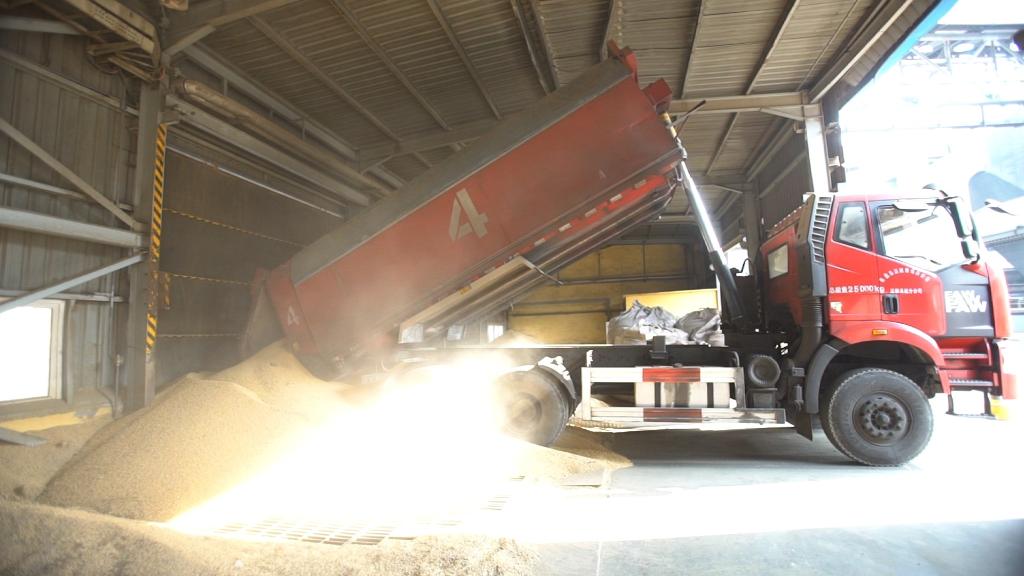 U.S. trade moves could spark Chinese retaliation
Chinacould slap tariffson $3 billion worth of US goods in the latest move to increase trade tensions between the two countries.
The country's Commerce Ministry said Friday that the proposed trade sanctions would target US-made products ranging from pork to steel pipes.
The decision came just hours after President Donald Trump directed the US trade representative to level tariffs on about $50 billion worth of Chinese goods following a seven-month investigation into intellectual property theft.
In addition to the tariffs, the United States plans to impose new investment restrictions and take action against China at the World Trade Organization. The US Treasury Department will also propose additional measures.
Despite the timing of its response,China's Commerce Ministry did not label the measures a direct retaliation for Thursday's broadside from the Trump administration. China's decision to hit back was based on the Trump administration's decision to apply tariffs on imports of steel and aluminum earlier in March, it said.
China's list includes 128 US products. A tax of 15% would be levied on 120 products such as fresh and dried fruits, nuts, wine and steel pipes, while a tax of 25% would apply to pork, pork products and recycled aluminum. The tariffs would come into effect once a public consultation period ends on March 31.
Related: Why Trump's tariffs on China are a big deal
China said it would also pursue its own case against the United States at the World Trade Organization.
"Ignoring the rules of the WTO and ignoring the appeal of the broad business community, the United States has decided to go it alone," the Commerce Ministry said in a second statement on Friday.
The last 24 hours have seen a significant ratcheting up in trade tensions between the United States and China.
Trump has repeatedly accused Beijing of unfair trade practices like currency manipulation — which helps China make its exports more affordable — and of stealing US intellectual property. The president has frequently taken aim at China's huge surplus in goods trade with the United States, which reached $375 billion last year.
Related: Major retailers to Trump: New China tariffs will hurt American shoppers
But Friday's tariffs are the first time the Trump administration has directly targeted China with big trade sanctions. Previous measures against steel, aluminum and solar panels have applied to imports from other countries too.
China has repeatedly said that it doesn't want a trade war but warned that it would take "firm and necessary" countermeasures if necessary.
It reiterated that message Friday. "China does not want a trade war, but China is not afraid of a trade war. We are confident in our capability to face up to any challenge," the Commerce Ministry said.
— CNN's Steven Jiang contributed to this report.
Original Article
[contf]
[contfnew]

[contfnewc]
[contfnewc]