Decent polling data is scarce in Egypt. When an Egyptian polling organisation announced in 2016 that President Abdel Fattah el-Sisi's approval rating had fallen 14 percent over a year, the government's response was to warn citizens against taking part in opinion surveys.
Nevertheless, even without reliable opinion surveys, it seems possible to predict confidently that in this weeks presidential elections, Sisi will romp to victory. In 2014 he won with more than 97 percent of the vote.
His only competitor was organising events to endorse a second term for Sisi until shortly before the deadline to register as a candidate, and has done little in the way of real campaigning.
Three other candidates that presented a more serious challenge have been forced out or withdrawn, with one, the former head of Egypts armed forces, arrested.
A deteriorating security situation
Despite pressure from activists, Sisis western allies have largely watched this election theatre pass without comment. The US, which provides Egypt with $1.3bn annually in security aid alone, has called for fair and transparent elections but done little of note to make that actually happen.
Perhaps that should come as no surprise: US President Donald Trump is a noted admirer of Sisi, calling him a "fantastic guy" who "really took control" of Egypt on the campaign trail in 2016.
Even without reliable opinion surveys, It seems possible to predict confidently that in this week's presidential elections, Sisi will romp to victory
The appeal of Sisi for his international partners is that he and his government represent, in their eyes, a partner on security in Egypt and the region. The security situation in Egypt has deteriorated significantly in recent years.
The armed forces have struggled to respond to an insurgency in Sinai, while hundreds of Egyptians have been killed in a series of terrorist attacks since 2016 in Sinai and in the mainland, including in Cairo, with the worst single atrocity killing 305 people including 27 children.
As Egypt has struggled to deal with its security challenges, it has under Sisi become the third largest importer of arms in the world, making it a major customer for western defence firms. French President Emmanuel Macron last year said: "The first battle that [France and Egypt] have in common is the fight against terrorism."
In 2016 Egypt took delivery of two French Mistral helicopter carriers worth $1.17bn, following a 2015 deal worth $5.5bn to buy 24 French Rafale warplanes, a naval frigate and air-to-air missiles.
Scorched earth tactics
But there are serious questions, including from frustrated US officials, about whether these enormous volumes of imported arms are effectively assisting the Egyptian military in confronting its most serious security threat.
The military's approach against the insurgents, using fighter jets, artillery and tanks to prevent the groups affiliated with the Islamic State group from controlling territory, has been marked by what has been described as "scorched earth" tactics, which have had devastating effects on the civilian population of affected areas in Sinai, but appear to have achieved limited progress against the militants.
An Egyptian woman sits reading the Quran inside a polling station guarded by two Egyptian army conscripts on the first day of the presidential elections 26 March 2018 (AFP)
Part of the issue is that the Egyptian military – which has expanded its already significant power under the former head of the Armed Forces, Sisi – has undermined its own capacity to provide security as a result of its increasing focus on economic and political activities and its insulation from accountability and scrutiny.
The military's significant and largely opaque business portfolio, which ranges from infrastructure development to cement and pasta production, has been expanded and diversified since 2014, as part of a deliberate strategy led by President Sisi, who has argued that awarding the army major contracts would help revive Egypts economy.
Strangling channels for Egyptian citizens to express their grievances legitimately, in a context of threats from extremist groups and severe economic challenges, is a powerful recipe for insecurity
This expansion has been achieved with the help of new legislation which has ensured that economic policy further supports the armed forces, distorts the market and channels public contracts straight to the military. It has simultaneously cleared the field of political competitors, brutally crushing the Muslim Brotherhood and squashing other dissenting voices from the media or NGOs.
Egypt's government structures, meanwhile, are stacked with military appointments, with the majority of the country's regional governors drawn from the armed forces.
A stratgic partner?
Egypt is no closer to fulfilling the basic asks of the 2011 protests for "bread, freedom and social justice" than it was before the fall of Mubarak. Meanwhile patronage networks and the powerful role of the armed forces that underpin them remain intact. But challenging these systems is more and more dangerous, with Sisi telling media this month that insulting the army or police is treason.
Strangling channels for Egyptian citizens to express their grievances legitimately, in a context of threats from extremist groups and severe economic challenges, is a powerful recipe for insecurity. Despite the government's efforts to suppress them, strikes and popular protests have continued.
READ MORE ►
The United States government has traditionally viewed Egypt as a key strategic partner in the region. There are serious concerns, however, about whether this partnership is really promoting domestic and regional stability in its current form.
The operation of an institution as large and powerful as the Egyptian military without even basic provisions of transparency and accountability is presenting a significant security risk to the country.
As Egypt's western allies consider how to engage with President Sisi as he embarks on his second term, tackling the abuse of power by the armed forces should be a first order priority. At a minimum, commitment to basic transparency and oversight of military budgets and activities should be a pre-requisite for extending further support.
– James Lynch is the deputy director of Transparency International Defence & Security and lead on the new report "The Officers Republic: The Egyptian Military and Abuse of Power".
The views expressed in this article are the authors own and do not necessarily reflect the editorial policy of Middle East Eye.
Photo: An Egyptian woman walks past an electoral banner depicting incumbent President Abdel Fattah al-Sisi seen with a caption reading in Arabic "for the sake of Egypt we will continue… the story of a nation", outside a polling station in the capital Cairo's central neighbourhood of Zamalek on 26 March, 2018 (AFP)
[contf]
[contfnew]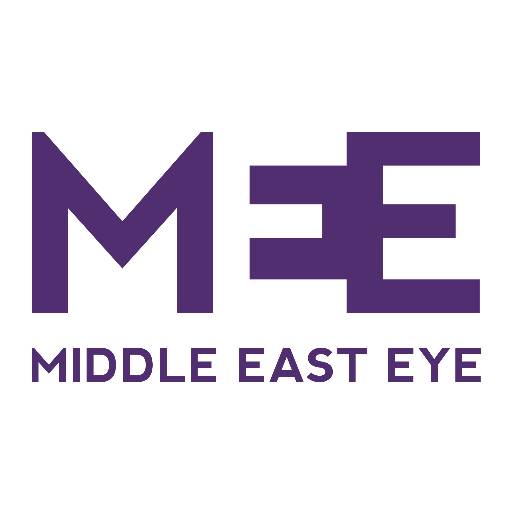 [contfnewc]
[contfnewc]