The US has imposed sweeping sanctions against Russian oligarchs, as the Trump administration continues its assault against friends of President Vladimir Putin.
Billionaires Oleg Deripaska, Viktor Vekselberg, Suleiman Kerimov and Kirill Shamalov, who the US said is married to one of Putins daughters, are on the hit list revealed by the US Treasury this afternoon.
"The Russian government operates for the disproportionate benefit of oligarchs and government elites," said Treasury secretary Steven Mnuchin.
"The Russian government engages in a range of malign activity around the globe, including continuing to occupy Crimea and instigate violence in eastern Ukraine, supplying the Assad regime with material and weaponry as they bomb their own civilians, attempting to subvert Western democracies, and malicious cyber activities. Russian oligarchs and elites who profit from this corrupt system will no longer be insulated from the consequences of their governments destabilising activities."
Who are the targets?
Vladimir Bogdanov is director general and vice chairman of Surgutneftegaz, a major oil company that has been subject to its own sanctions since September 2014.
Oleg Deripaska is sanctioned "for having acted or purported to act for or on behalf of, directly or indirectly, a senior official of the government of the Russian Federation", and for operating in the energy sector of the Russian Federation economy.
Deripaska has been investigated for money laundering, and has been accused of threatening the lives of business rivals, illegally wiretapping a government official, and taking part in extortion and racketeering, the US Treasury said. There are also allegations that Deripaska bribed a government official, ordered the murder of a businessman, and had links to a Russian organised crime group.
Suleiman Kerimov is a member of the Russian Federation Council. In November, he was detained in France and held for two days, over allegations he brought hundreds of millions of euros into France – transporting as much as 20 million euros at a time in suitcases, in addition to conducting more conventional funds transfers – without reporting the money to French tax authorities. Kerimov allegedly launders the funds through the purchase of villas. Kerimov was also accused of failing to pay 400 million euros in taxes related to villas.
Igor Rotenberg acquired "significant assets" from his father, Arkady Rotenberg, after the elder oligarch was sanctioned in March 2014, including 79 percent of the Russian oil and gas drilling company Gazprom Burenie. Igor Rotenbergs uncle, Boris Rotenberg, who was also sanctioned in March 2014, owns 16 percent of the company.
Kirill Shamalov married Putins daughter Katerina Tikhonova in February 2013 "and his fortunes drastically improved following the marriage" that have helped to build his personal welath into the billions.
Andrei Skoch is a deputy of the Russian Federations State Duma, and has longstanding ties to Russian organised criminal groups.
Viktor Vekselberg is the founder and chairman of the Renova Group, which owns and manages assets in several sectors of the Russian economy, including energy. In 2016, Russian prosecutors raided Renovas offices and arrested two associates of Vekselberg, including the companys chief managing director and another top executive, for bribing officials connected to a power generation project in Russia.
On top of the seven individuals, 12 companies have been designated: British Virgin Islands-based B-Finance, Jersey-based firms Basic Element, United Company Rusal and EN+ Group; Russian electricity firm EuroSibEnergo; Russian Machines: Gaz Group and Agroholding Kuban have all been sanctioned for their connection to Deripeska.
Gazprom Burenie and NPV Engineering Open Joint Stock Company are targeted because of their links to Rotenberg.
Ladoga Menedzhment is being designated for being owned or controlled by Kirill Shamalov while Renova Group is being designated for being owned or controlled by Viktor Vekselberg.
Lastly, Russian-owned state firms including weapons trader Rosoboroneksport and the Russian Financial Corporation Bank (RFC Bank)are being targeted because of their involvement with Moscow's intervention in Syria.
A further 17 Russian officials are also being sanctioned from today.
[contf]
[contfnew]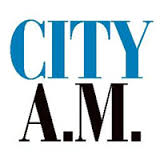 [contfnewc]
[contfnewc]