The Syrian White Helmets said it was continuing its search for victims of the alleged attack (Twitter/@SyriaCivilDef)
At least 49 people have been killed in a suspected chemical attack on a rebel-held town in Eastern Ghouta, a medical relief organisation and a rescue service reported.
Medical relief organisation the Syrian American Medical Society (SAMS), said a chlorine bomb hit Douma hospital and a second attack with "mixed agents" including nerve agents had hit a nearby building.
Washington said the reports – if confirmed – would demand an immediate international response.
The Syrian government denied its forces had launched any chemical attack as reports began circulating on Saturday night. The government said rebels in the Eastern Ghouta town of Douma were collapsing and spreading false news.
#BREAKING: The death toll in a suspected chemical attack in Douma, Syria has crossed 100, according to the Syrian Civil Defence or White Helmets and other social media reports pic.twitter.com/2Zu91r0TVG

— TRT World Now (@TRTWorldNow) April 8, 2018
The lifeless bodies of around a dozen children, women and men, some of them with foam at the mouth, were shown in one video circulated by activists.
"Douma city, April 7… there is a strong smell here," a voice can be heard saying.
The US State Department said reports of mass casualties from an alleged chemical weapons attack in Douma were "horrifying" and would, if confirmed, it "demand an immediate response by the international community".
'Mixed agents'
Assad's progress in recovering Eastern Ghouta, on the outskirts of Damascus, in a Russian-backed military campaign began in February, leaving just Douma in rebel hands.
Fighting had lulled in recent days as Russia, a key ally of the Assad government in its seven-year-long civil war, engaged in negotiations with Jaish al-Islam, the rebel group in control of Douma.
Talks stalled however and the government resumed its bombardment on Friday and Saturday, in an apparent attempted to pressure Jaish al-Islam to agree to the governments withdrawal terms.
The Syrian government has divided Eastern Ghouta into isolated pockets and negotiated the withdrawal of rebels and family members to opposition areas in northern Syria.
If confirmed, the reported chemical attack appears to have forced Jaish al-Islam back to the negotiating table. On Sunday morning, the group requested talks with the government, state television reported, citing an official source.
Another Video showing cases of suffocation among civilians, mostly children and women, following the chemical attack against the civilians in #Douma city. #AssadHitsDoumaWithChemicalspic.twitter.com/ItEpVLq5zM

— The White Helmets (@SyriaCivilDef) April 8, 2018
"Jaish al-Islam terrorists have requested negotiations with the Syrian state, which will start the talks within two hours from now (local time)," the source said.
There was no immediate response from the rebel group.
The offensive in Ghouta has been one of the deadliest of the war, killing more than 1,600 civilians, according to the Syrian Observatory for Human Rights.
The Britain-based Observatory said it could not confirm whether chemical weapons had been used in the attack on Saturday.
Observatory director Rami Abdul Rahman said 11 people had died in Douma as a result of suffocation caused by the smoke from conventional weapons being dropped by the government. It said a total of 70 people suffered breathing difficulties.
'Immediate response'
Basel Termanini, the US-based vice president of SAMS, told Reuters another 35 people had been killed at the nearby apartment building, most of them women and children.
SAMS operates 139 medical facilities in Syria where it supports 1,880 medical personnel, according to its website.
"We are contacting the UN and the US government and the European governments," he said by telephone.
The joint statement from SAMS and the civil defence said medical centres had received more than 500 cases of people suffering breathing difficulties, frothing from the mouth and smelling of chlorine.
One of the victims was dead on arrival, and six died later, it said. Civil defence volunteers reported more than 42 cases of people dead at their homes showing the same symptoms, it said.
Syrian state news agency SANA said the rebel group in Douma, Jaish al-Islam, was making "chemical attack fabrications in an exposed and failed attempt to obstruct advances by the Syrian Arab army," citing an official source.
US State Department spokeswoman Heather Nauret recalled a 2017 sarin gas attack in northwestern Syria that the West and the United Nations blamed on Assad's government.
"These reports, if confirmed, are horrifying and demand an immediate response by the international community," Nauert said in a statement.
"The Assad regime and its backers must be held accountable and any further attacks prevented immediately," she said.
"The United States calls on Russia to end this unmitigated support immediately and work with the international community to prevent further, barbaric chemical weapons attacks."
The Syrian government has repeatedly denied using chemical weapons during the conflict.
[contf]
[contfnew]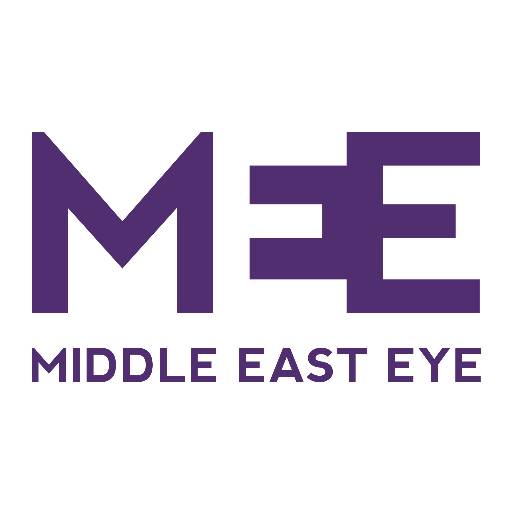 [contfnewc]
[contfnewc]