Social network giant Facebook is set to launch a new feature to its messaging service that will allow users to unsend and permanentlydelete messages. The news comes after it emerged that messages from CEO Mark Zuckerberg and other top executives were removed, a feature that is unavailable to regular users.
Facebook said the feature was developed in the wake of the Sony Pictures hacking scandal back in 2014, which revealed a number of sensitive communications among top executives. The social networking company developed the unsend capability to allow its own executives to delete messages, but failed to pass this on to Facebook members.
Read more: Facebook suspends Brexit-linked Canadian firm AggregateIQ
Other Facebook-owned applications already have similar features. Encrypted messaging service Whatsapp allows users to erase messages for a limited period after theyve been sent, however, the deletion is notified in the chat. Picture-sharing platform Instagram lets users unsend direct messages, as long as the recipient hasnt read the message.
The news comes as Facebook grapples with the revelation that some 87m users may have had their personal data harvested by Cambridge Analytica, a political consulting group that worked on the 2016 US election and Britains EU referendum vote.
Read more: Facebook will now verify major page owners in an effort to combat fake news
Facebook also announced last week that it will be updating its user agreement to comply with EU data protection laws. Meanwhile, Zuckerberg is set to testify before the US House Energy and Commerce Committee this week to discuss the data breach, as well as itsimpact on the American election.
[contf]
[contfnew]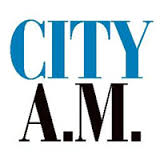 [contfnewc]
[contfnewc]