Many moons ago, there was a game called GoogleWhack.
The objective was to return only one hit from a Google search query consisting of just two words. Naturally, with billions of pages indexed, its quite tough, and today, probably impossible.
I propose a new, but similar, game using Shutterstock. Type in any two words, and see if you can find a search query that returns a singular image. Youll be there a long while.
Shutterstock recently sold its billionth stock image since chief executive Jon Oringer founded the platform in 2003. Having rung the opening bell of the New York Stock Exchange when the firm listed in 2009, to celebrate the billion-image landmark, Oringer then rung the closing bell for the Big Board, in his native New York.
Its not the first billion landmark Oringer has celebrated. He was the first billionaire out of the so-called Silicon Alley – the East Coasts answer to the Bay Area. But it wasnt plain sailing. Oringer had started 10 companies before hitting digital gold.
"I went to grad school to buy time," he says, over a crackly phone line from New York. "I wasnt going to be hunting for a job – building something was what I wanted to do. I was iterating three different ideas and products to sell, and Shutterstock came out of that."
From the ground up
Building the sort of software products which today come installed as standard with most operating systems – pop-up blockers, privacy solutions and the like – Oringer struggled with a dearth of suitable images for his marketing and website landing pages.
"I would shoot some of those images myself, and I would buy them sometimes. And I always thought that this would be a good resource if it was possible to put it together – at the time I would have been one of its customers. So I decided to start shooting stock photography, and became a photographer."
Quite simply "deciding" to become a photographer is no simple task. One might think it a task requiring years of training and experience. You would be correct.
"In the first year I was able to shoot about 30,000 images," says Oringer. "They werent that great, but people were buying them. And I was able to start recruiting photographers because I had a little bit of a network effect going. I was able to sign up new photographers and bring them into the fold.
"And at the same time, on the buyer side it was growing – that was when it became a marketplace."
Today Shutterstock boasts a few hundred thousand active photographers, illustrators and videographers, each hosting their individual businesses upon the platform.
Photography has changed significantly over the past 15 years with the proliferation first of cheap digital cameras, followed by the era of ubiquitous mobile photography. Everyone with an Instagram account and a Mayfair filter thinks theyre Annie Leibovitz.

Jon Oringer (Source: Shutterstock)
"I expect it to continue to change over the next 15 years, which were reacting to.
"The important part of the platform is that theres a lot of data exchanged between the buyer and the seller side. So the seller knows the shooter, the shooter knows exactly what to shoot, and what will sell. Providing that information back and forth between the marketplace buyers and sellers is what makes the catalogue grow organically into something that buyers want to buy."
With so many contributors, and by orders of magnitude, many more users, making sense of such an abundance of data requires heavy investment in technology. Shutterstock has joined the legions of firms waking up to the benefits of artificial intelligence (AI).
"Today our search has some AI features – were working on a lot of new stuff there. In the near future, well be able to better personalise our search results for our users, well be able to tell our contributors with even more accuracy what they should be shooting, which is all in aid of growing the business."
Organic growth
The notion of prioritising organic growth is embedded into Oringers psyche, and subsequently, Shutterstock as a business. Early on, he declined to take on venture capital, instead focusing on building the business from the ground up.
"We had to not rely on any external capital, which forced us to be profitable. Weve been profitable just about every quarter since 2003 actually. And having a profitable business model in the beginning, and making sure it works, and that youre not spending beyond your means, creates a culture of independence from the start. And thats why today we are that public company.
"I own nearly half of the shares, and we continue to operate in that same way, maximising both our growth and our profitability."
Asked what advice he would offer to would be entrepreneurs, Oringer continues in the same vein.
"Try to put raising capital off for as a long as possible and youre going to learn a lot more about the different aspects of your business. Youll be spending every penny like its your own, and I think that builds a long-term business in the right way.
"A lot of founders consider the capital raised to be the successful part, and actually thats not. The successful part of your business is creating and generating growth and profitable revenue at the same time, which, in the beginning, that VC round can cloud that."
Elliott Haworth is business features writer at City A.M.
[contf]
[contfnew]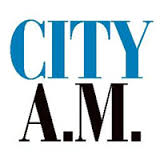 [contfnewc]
[contfnewc]