Jack Ma, the founder of Chinese online retail giant Alibaba, has urged Facebook founder Mark Zuckerberg to fix the companys privacy issues. The comments came just a day before Zuckerberg was set to appear at US congressional hearings regarding the company's misuse of private data.
Ma was speaking at the Boao Forum, the Asian equivalent of Davos in China. The Alibaba leader was initially reticent to comment on the social media giants woes, but eventually responded to questions regarding Facebooks data breach.
Read more: "It was my mistake": Zuckerberg to take responsibility for data breach
"I will not make a comment about Facebook, but I will say, Facebook, 15 years ago, they never expected this thing to grow like that," said Ma. "The senior management should take responsibility, say, hey, from now we start to work on it."
Facebook is under fire after it was revealed that the data of over 87m of its users was harvested by political consulting group Cambridge Analytica, which may have then used the data to influence the American elections, and possible they British EU referendum vote.
Read more: Facebook to notify users affected by Cambridge Analytica hack
"Right, its like a social network, its got 2bn people using it! So all of the problems they did not realise came up! It is the time we fix it," said Ma. "But I think the problem would be solved, we should not kill the company because of these problems."
[contf]
[contfnew]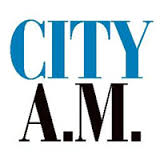 [contfnewc]
[contfnewc]