A member of the Bank of England's monetary policy committee has said it should not delay on raising interest rates again
Ian McCafferty, one of two members to vote for a rate rise last month, told Reuters: "We shouldn't dally when it comes to tightening policy modesty."
McCafferty said he did not think there was any slack left in Britain's labour market. He reckoned unemployment being low, skills shortages and signals that firms were having to offer higher pay to woo staff from rivals would also lead to inflation pressure.
Read more: Bank of England officials Vlieghe and McCafferty back rates to rise further
"It's not wages suddenly bursting away, but it gives you a modest upside risk," McCafferty told Reuters.
The Bank raised rates for the first time in a decade back in November, saying that Britain was more prone to inflation than in the past.
The members who voted for interest rates to rise said spare capacity had eroded "a little more rapidly" than expected, so further domestic inflationary pressure was likely to start soon.
Then in February, the Bank set itself up for a faster pace of interest rate rises this year, saying that it wants to tighten monetary policy to fight rising inflationary pressures. That has raised expectations of a rate hike next month.
While saying he could not be sure on whether to vote again for a rate rise until May's meeting, McCafferty said there had not yet been any developments with Brexit or data to indicate he was wrong to vote to raise rates last month.
​He also said that he didn't think the Bank should provide more specific guidance on the future level of rates, like individual forecasts provided by US central bankers.
"My worry as a forecaster always has been that when we make a forecast, it is taken as absolute certainty, gospel truth," he said.
Describing the outlook for British exporters with Brexit, McCafferty said they were in "a sweet spot", boosted by the weak pound, and jitters over losing business with supply chain customers across the EU had been overstated so far.
He did though, say signs that British firms were hesitant about making long-term investments would linger and would be "a permanent feature of the landscape".
Read more: Interest rates should be set by the market, not central banks
[contf]
[contfnew]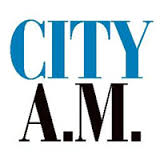 [contfnewc]
[contfnewc]