Michel Barnier has said the UK must sign up to long-standing regulatory commitments after Brexit to guarantee that it will not cut red tape "to gain competitive advantage".
The EU's chief negotiator told the European Parliament in Brussels that any future deal must include "precise provisions" to maintain a level playing field, especially when it comes to environmental standards, so that the UK cannot change its mind in order to undercut its future trade rival.
"Such measures would open up the possibility for more pollution and environmentally harmful production in the UK. They would also increase pollution for neighbours," Barnier said.
"The agreement on the future relationship with the UK should include a non-regression clause," he added, saying it must go further than provisions in the trade deals with Canada and Japan.
"Of course, a strong level playing field requires effective oversight and enforcement of environmental rules," Barnier said. "This is needed to ensure the confidence of citizens and companies in the fairness of the future arrangements with the UK."
The French politician also pointed to international agreements, such as the Paris Climate Agreement, fishing management and conservation, and conventions regarding the protection of birds as part of efforts to "strongly mitigate the threats of Brexit to the future of the EU's environment".
He pledged full transparency in the coming negotiations, saying it was "key for the public debate that we need on Brexit".
Separately, Barnier has told German newspaper Sueddeutsche Zeitung that the UK can still change its mind about remaining in the customs union or Single Market during the transition period.
"If Britain decided to change its red lines, then wed also change our positions," he said.
During the transition period, which will run until the end of 2020, the UK will remain a member of both, and will be bound by EU law, although is not able to have a say on any new regulations that will be passed in that time.
[contf]
[contfnew]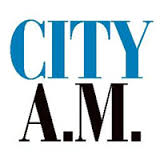 [contfnewc]
[contfnewc]