The City of London Corporation has teamed up with Indias High Commission in the UK to boost financial links between the two countries, with a particular focus on fintech.
The Corporation today announced it will be a partner with the High Commission on its Access India programme.
Access India aims to make it easier for British small and medium-sized firms to invest in India, often seen as one of the most difficult of the large economies to invest in.
Read more: Lord Bilimoria on trade with India, immigration, and Brexit
India was the worlds seventh-largest economy in 2016, according to the World Bank, but rapid growth will see it outpace the UK in the next two years, according to projections by the Centre for Economics and Business Research. However, India ranks only 100th in the World Banks ease of doing business rankings.
Catherine McGuinness, policy chairman at the City of London Corporation, said the UKs fintech firms can help a massive population to gain access to formal financial services for the first time.
"With cash accounting for most transactions in India, and around one-fifth of the population still unbanked, I look forward to seeing how UK expertise can help accelerate the digital revolution," she said.
Read more: Indian economy to overtake UK and France next year
Increasing services trade with India is also seen by many as a key aim for the UK as it tries to turn its trade focus to nations outside the EU, currently its single largest trading partner when taken as a whole.
The City of London Corporation has run a representative office in Mumbai since 2007, and works with around 10 Indian financial firms with a presence in London.
Its partnership with the High Commission will include reciprocal delegations to promote closer ties, supporting networking for British firms looking to expand in India, as well as providing advocacy and regulatory input.
Read more: City of London Corporation launches UK-China green finance centre
[contf]
[contfnew]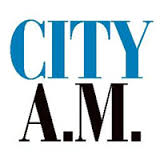 [contfnewc]
[contfnewc]