European stocks opened lower today after Asian markets wavered overnight. The FTSE 100 slipped over 18 points, tumbling a quarter of a percent. Germanys DAX index fell 34 points or 0.28 per cent, while the French CAC dropped 16 points before recovering slightly.
Still, analysts remain optimistic on the British market. "The FTSE only shed 10 or so points after the bell, keeping the UK index in the 7250, one month high ballpark," said Connor Campbell, financial analyst at Spreadex. "It remains to be seen whether or not the latest UK manufacturing and industrial production figures will have much of an impact on the macro-focused forex markets, or whether investors attention will shift, however temporarily, onto the issue of US interest rates ahead of this afternoons inflation data."
Read more: Asian markets rally as Xi Jinping calms fears over a China-US trade war
The dip in European stocks comes after Asian markets posted mixed results overnight. Japan's Nikkei lost 0.4 per cent, while South Korea's KOSPI closed 0.2 percent lower. Howver, Shanghai stocks rose 0.9 per cent as Hong Kong's Hang Seng was up 0.8 per cent.
"Shares in Asia were mixed as the optimism about a resolution on trade was offset by weaker than expected consumer price inflation data out of China," said Jasper Lawler, head of research London Capital Group. "The downturn in Chinese consumer prices matches weakness in producer prices. China has been exporting inflation for around two years. If that has goes into reverse, it will make the exit from stimulus programs at other central banks more difficult."
Read more: Oil hits $70 as trade war threat eases and US decision on Syria imminent
Oil prices have also jumped over continuing tensions around Syria and the increasing possibility of US military intervention. Brent crude has crossed above $70 (£49) per barrel for the first time in three weeks.
"Particularly if global growth stays on track without a trade war, tensions in the Middle East will be supportive of oil," said Lawler. "But Syria has distinct risks. Military intervention in Syria that puts the US in direct confrontation with Russia can only be a bad thing for market sentiment."
[contf]
[contfnew]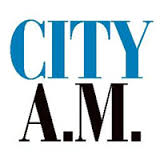 [contfnewc]
[contfnewc]