French president Emannuel Macron and Saudi crown prince Mohammed bin Salman look at 19th-Century Delacroix's 'Liberty Leading the People' at the Louvre (Screengrab)
Social media users couldnt help but react as the latest leg of Saudi crown prince Mohammed bin Salmans international tour left him face to face with the bare-breasted Liberty in Eugene Delacroixs iconic Liberty Leading the People.
Shortly after arriving in Paris, bin Salman spent an evening at the world famous gallery, in a private dinner hosted by French president Emmanuel Macron.
Avec Mohammed Ben Salman, prince héritier d'Arabie Saoudite. pic.twitter.com/53zefziieu

— Emmanuel Macron (@EmmanuelMacron) April 9, 2018
The painting is a commemoration of Frances 1830 July Revolution, depicting a woman personifying the concept of liberty, as she leads Parisians over the barricades.
Social media users and commentators were quick to point out that while the painting is a symbol of a revolution for civil liberties, bin Salman was at the helm of a crackdown on those very same civil liberties in the conservative Gulf Kingdom.
And the picture of day goes to…… Mr. Macron
showing the dictator who declared war on #Arab civil freedoms a picture of a woman leading a revolution for civil freedoms pic.twitter.com/3NIVvta86T

— هيفاء خلف الله (@haifaa_k) April 10, 2018
La liberté guidant le peuple et l'Arabie Saoudite un oxymore ?

— Fauvedu85 (@fauvedu85) April 9, 2018
Translation: Liberty leading the people, and Saudi Arabia – an oxymoron?
Bin Salman was seen to be consolidating his power when he orchestrated a widespread crackdown on dissent late last year, after taking over the position of crown prince in June.
Many social and religious figures remain in prison, with many royals having their assets seized. Some senior royals were beaten and tortured to reveal their bank account details and required hospital treatment.
After the majority of princes and tycoons were released, Saudi Arabias attorney general Sheikh Saud al-Mojeb said that more than $106bn had been seized from 381 Saudi citizens, according to a 30 January statement.
"These apparently politically motivated arrests are another sign that Mohammed bin Salman has no real interest in improving his countrys record on free speech and the rule of law," said Sarah Leah Whitson, Middle East director at Human Rights Watch.
The crown prince, who is also the defence minister, is on a public relations blitz while travelling in his first international tour as crown prince.
Bin Salman capped his rapid rise to power last June by replacing his elder cousin Prince Mohammed bin Nayef, who as crown prince had close relationships with US intelligence and defence circles.
The night at the museum coincided with the launch of a major exhibition of Delacroix.
Benedicte Jeannerod, head of Human Rights Watch France, told France Info: "European partners, and in this case France, should not shut their eyes to these grave abuses on the pretext that they wish to support a supposedly reformist friend."
Other users called out France for providing the Kingdom, which has been as the helm of a bombing campaign in Yemen, with arms.
Le peuple du Yémen, et chaque enfant yéménites qui meurt toutes les dix minutes ne vous passent pas le salam… honte sur vous, honte sur la France de leur vendre des armes et des les accueillir comme des grands démocrates! Largent corrompt tout!

— Prolo sauvage (@Eloise_319) April 9, 2018
Translation: The people of Yemen, and every Yemeni child that has died every ten minutes do not pass their regards… Shame on you, shame on France for selling weapons to them and welcoming them as great democrats. Money corrupts everything!
Saudi Arabia and the UAE intervened in a civil war in Yemen in 2015 against the Houthis to restore the government of the internationally recognised president, Abd Rabbuh Hadi.
The coalition has previously admitted to "erroneous" strikes that caused civilian casualties.
The war has killed more than 10,000 people, displaced more than two million and driven the country – already the poorest on the Arabian Peninsula – to the verge of famine.
Cultural announcements from the trip reveal that Saudi Arabia will be taking part in the Cannes Film Festival for the first time, with a series of short films. France will also be aiding the Kingdom in building its own orchestra and opera house, according to the culture ministry.
Macron took on critics of Saudi Arabia's Crown Prince Mohammed bin Salman on Tuesday, saying it was too easy to criticise the young leader's haste to reform and urged detractors to give him time.
"I hear legitimate questions from civil society, journalists about human rights and various sensitive issues concerning your country, (but) I'm also looking at what's going on in the region. We have here a young leader who is going to be in the highest functions in a country where 70 percent of the population is under 30," Macron said, at a joint news conference with bin Salman.
[contf]
[contfnew]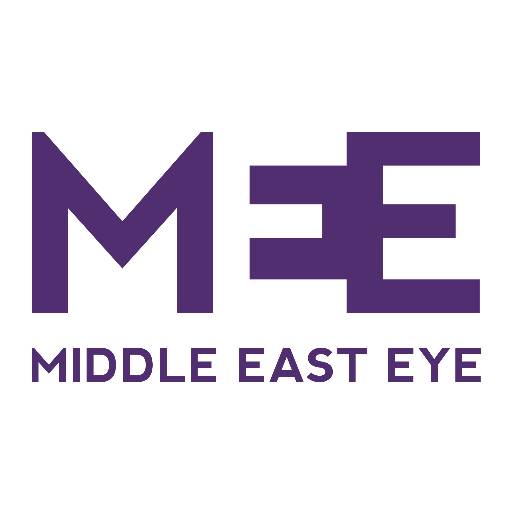 [contfnewc]
[contfnewc]