The chairman of challenger Metro Bank is under growing pressure after a major investor today hit out at payments made to a company owned by his wife.
Vernon Hill's reappointment at Metro's annual general meeting on 24 April will be rejected by Royal London Asset Management.
Metro Bank has made payments of £21m to InterArch, a firm owned by Shirley Hill, since 2010, according to its financial statements.
Royal London head of responsible investment Ashley Hamilton Claxton said: "We question whether Metro Banks Audit Committee has been sufficiently rigorous in its scrutiny of the payments made to InterArch.
"In a year when large corporate failures dominate the headlines, boardrooms should pay especially close attention to related party transactions such as the payments by Metro Bank to InterArch, owned by the wife of the banks Chairman, for design and branding services."
The lender insisted it has "strong review and benchmarking processes in place".
Read more: Breaking the mould: Metro Bank's bosses on why the sector needs a shake-up
Architecture
InterArch's was hired by Hill's former employer Commerce Bancorp to help build a unique high-street identity. The US lender, subsequently bought by Toronto-Dominion Bank, was subject to a regulatory probe into Hill's dealings with the architecture firm and other related parties.
Hamilton Claxton added: "Our concerns about these transactions is heightened by the history of related party transactions between the chairman and members of his family, while he was serving as a director in the US.
In light of this, well be voting against the reappointment of both the chairman and the chair of the audit committee at Metro Banks AGM this year.
Royal London, which has a 0.44 per cent stake in Metro worth £13.6m, also called the lender's "attitude towards pay looks opaque at best".
"The company has failed to disclose performance measures on which executives are being judged by, and thus remunerated on, despite a previous commitment to disclose these. Well therefore be voting against the firms advisory remuneration report, along with the chairman of the firms remuneration committee."
A spokesperson for Metro said: "InterArch provides architecture, design and branding services to the bank.
The audit committee has strong review and benchmarking processes in place conducted by authoritative independent third parties to ensure that the terms are favourable for the bank. This process has been in place since Metro Banks inception and is disclosed in our annual report.
Read more: Metro Bank reveals first ever annual profit as deposits grow by almost half
[contf]
[contfnew]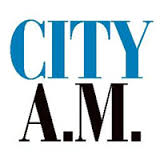 [contfnewc]
[contfnewc]