There is "a prima facie case" that Vote Leave committed a series of electoral offences in the EU referendum campaign, requiring "urgent investigation" to determine whether there is a case for prosecution, according to a law firm working on behalf of the DCMS Select Committee.
In a letter published by the committee this morning, lawyers at Matrix Partners said there were four areas that must be considered for possible investigation relating to Vote Leave's spend during the referendum.
Every individual or group which campaigned in the EU referendum and which incurred expenses of more than £10,000 during the referendum period was required to provide the Commission with a return setting out how much they spent.
Read more: Exclusive: City unlikely to get more than "token, minimalist" Brexit deal
Exceeding spending limits or failing to provide a statement of all of expenses can be deemed a criminal offence.
The law firm suggests questions must be asked about whether Vote Leave's "responsible person" David Halsall authorised expenses "where he knew or reasonably ought to have known" they would exceed the campaign spending limit; whether Vote Leave committed the same offence; whether Halsall submitted an expenses return that did not comply with statutory requirements; and whether Halsall "knowingly or recklessly made a false declaration in the declaration".
The legal opinion adds that without "cogent evidence in defence of the allegations, we consider that there would be realistic prospects of conviction of those offences".
Matrix Partners says it has been provided with three witness statements "involved with, or had close knowledge of", the campaign conducted by Vote Leave and associated group BeLeave, run by former fashion student Darren Grimes.
"They set out the extremely close relationship between Vote Leave and BeLeave for the entirety of the relevant period, and contain evidence which strongly suggests that the AIQ payments, although purportedly made on the initiative of and in order to support Darren Grimes in his work for BeLeave, were in fact made for the benefit of, and/or in concert with, Vote Leave," the legal opinion states.
"This evidence is highly significant because it substantially changes the evidential picture compared to the information which we understand is currently available to the Commission. On the basis of this evidence, we consider that there are strong grounds to infer that Vote Leave was involved in the decision by which the AIQ payments were made (by it, to AIQ,ostensibly on behalf of Darren Grimes), that it was aware of the scope of the work which would be conducted pursuant to those payments, and that the payments were incurred by Vote Leave to promote the outcome for which Vote Leave campaigned, and/or in concert with BeLeave."
On top of this, lawyers have been handed supporting documents and details of a Google Drive in which Victoria Woodcock, Vote Leaves chief operating officer, appeared to change permissions and "remove herself and others from the record of certain discussions", which the law firm "raises significant questions" about possible offences of perverting the course of justice.
Vote Leave has been contacted for a comment. The committee, chaired by Damian Collins, has not yet commented on the latter beyond publishing the letter.
Read more: Boerse Berlin boss: There are ways to overcome Brexit passporting loss
[contf]
[contfnew]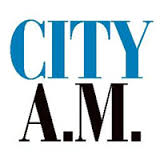 [contfnewc]
[contfnewc]