The pay packet of Larry Fink, chief executive of Blackrock, rose to $28m during 2017, according to a proxy statement issued by the firm.
Fink, the founder and chief executive of the world's largest asset manager, enjoyed a 10 per cent increase in total annual compensation compared to the previous year.
As well as a base salary of $900,000, Fink was paid $10m in cash, $4.6m in deferred equity, plus $12.5m under a long-term incentive award scheme.
Read more: Blackrock has just snared Aviva's boss Mark Wilson
The firm also reported that Fink's pay was 195 times larger than the median salary at the firm – $141,987 (itself three times the national median). Public firms are forced to report their chief executive pay ratio by the Dodd Frank regulations.
Blackrock enjoyed record inflows during 2017, with assets under management rising by 22 per cent to reach $6.3 trillion; revenues hit $12.5bn.
Blackrock president Robert Kapito was paid $22m, also a 10 per cent increase year-on-year.
The firm's three other named executive officers – Robert Goldstein, Mark McCombe and Gary Shedlin – were paid another $22m between them, while awarding an extra $27.5m in stock options. Blackrock said this formed a "key strategic part of our long-term management succession plans" because the firm believes they will "play critical roles in BlackRocks future".
Read more: Blackrock boss says President Trump has been good for the global economy
[contf]
[contfnew]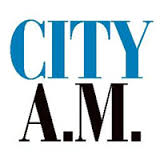 [contfnewc]
[contfnewc]