Singer and activist Billy Bragg is hoping to take Bank of England officials and leading City bigwigs out of their comfort zone when delivering a sold-out lecture at the Threadneedle Street later today.
Having built up a decades-long reputation for campaigning against the establishment, Bragg will give a presentation entitled: "The Struggle for Accountability in the Digital Age."
The lecture could see Bragg eyeballing bankers he has protested against in the past. In 2010, he threatened to not pay his taxes in response to bonuses being paid out by Royal Bank of Scotland.
"It's going to be quite interesting to go in there today and look them in the eye," Bragg told the BBC's Today programme.
Read more: Bragg denies Corbyn split after calling Labour leader a "20th century man"
The 60-year-old has been active in championing left-wing causes since his younger days. He held concerts in support of striking mineworkers during the 1980s and is a vocal supporter of Jeremy Corbyn.
Bragg has previously criticised the Bank of England for pouring in £500bn into the financial system at the height of the credit crunch because it did little to help the average person.
And he admitted to being surprised when he received the invite from the central bank.
"I think the Bank is trying to get people in from outside their profession and for someone like myself it is always good to try and get beyond preaching to the converted and all that," he said.
It is good to face up to someone you don't necessarily agree with.
For those without tickets, the session is to be live-streamed by the Bank of England.
"I'm not there to be polite," he told the Guardian earlier this month.
Read more: Headache for Bank of England as inflation falls to lowest in a year
[contf]
[contfnew]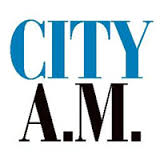 [contfnewc]
[contfnewc]