The City watchdog has announced today it is cracking down on "irredeemable" preference shares, as many investors may not be aware of the risks they carry.
In a "Dear CEO" letter published today, the Financial Conduct Authority (FCA)'s chief executive Andrew Bailey said he wanted to "ensure investors have access to the information that they require in order to properly assess the risks and rewards attaching to such shares".
Preference shares entitle investors to a "fixed income" dividend which takes priority above other dividends. Aviva caused unrest with investors last month after it announced plans – which it was later forced to abort – to cancel £450m worth of these shares at face value.
Read more: City watchdog scrutinising Aviva's aborted plans to cancel £450m worth of preference shares
"Recently, Aviva plc announced an ability to cancel certain irredeemable shares it had issued at or close to par value through a reduction of capital under the Companies Act," Bailey wrote.
"This announcement affected the market for and price of those irredeemable shares. The market prices of a number of other similar shares issued by other listed companies fell at the same time."
Bailey has now told any other issuers of preference shares that they must announce to the market if they might "cancel or otherwise retire a class of irredeemable shares, or similar shares, at a price based on factors other than the prevailing market price".
He said this could constitute inside information, which must be announced as soon as possible and not disclosed to individual investors selectively.
The FCA now wants companies to produce a document which clarifies for investors the extend which rights attached to shares can be modified, their ability to cancel the shares at below market value and whether the company has decided its approach to using either of these powers.
Read more: Can you trust preference shares?
[contf]
[contfnew]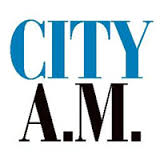 [contfnewc]
[contfnewc]