The chair of the Treasury Select Committee has said she will look into reports suggesting that UK authorities did not raid a company, which was a major Conservative party donor, suspected of money laundering.
This morning Buzzfeed revealed that HMRC refused to help a French investigation into suspected money laundering and tax fraud by telecoms firm Lycamobile, citing the fact that it was "biggest corporate donor to the Conservative party" and gives money to a trust founded by Prince Charles.
Although the request appears to have stalled because HMRC said Lycamobile would be likely to challenge any raids on its properties in court and may succeed because the French request did not contain enough "solid information", officials also included the Tory ties in a letter to their counterparts as something "of note".
This morning, a government spokesman told reporters: "HMRC never takes political donations into account when it makes decisions on whether to investigate a business. The request was rejected because it did not contain sufficient information for HMRC to seek a search warrant.
"My understanding from HMRC is the information was only provided as background to offer a detailed profile of the company to their French counterparts but it was not taken into account by HMRC in deciding whether to support the French application."
However this afternoon, Nicky Morgan said the matter would not be left there.
"This [report] clearly raises all sorts of questions and is completely inappropriate," she said. "I would expect the Committee to look into this as part of our economic crime review and to have some early questions for HMRC about the correspondence that they sent."
[contf]
[contfnew]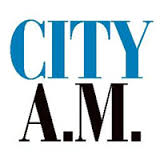 [contfnewc]
[contfnewc]