London mayor Sadiq Khan and the leader of the Scottish Conservatives Ruth Davidson have been named among the world's most influential 100 people by Time magazine.
Khan makes the list in the leaders bracket, while Davidson is named among the "pioneers" category.
Also named in the leaders group are President Donald Trump and North Korean leader Kim Jong-un, along with Prince Harry and Meghan Markle. Microsoft boss Satya Nadella is included, as is Canada's leader Justin Trudeau.
Read more: David Attenborough is Britain's most admired man but Corbyn's up there too
On Khan, Michael Bloomberg wrote for the magazine saying:
He has also been a voice of reason on Brexit, recognising that the UK will be stronger by maintaining a close relationship with Europe. And at a time of increasingly divisive political rhetoric, he has been an important voice for tolerance and unity.
He said that the London mayor is a "rising star" with a bright political future ahead.
Bloomberg said:
Somewhere down the road, I wouldnt be at all surprised to see him living at 10 Downing Street.
Niall Ferguson meanwhile, said that Davidson's impact comes after a time "when the Conservative party looked as dead as a dodo in Scotland".
"Could she be a future British Prime Minister, succeeding the beleaguered Theresa May?," Ferguson asked. "I love London," she has said. "No plans to move there myself, but great to visit."
"Many voters south of the border would love her to reconsider," Ferguson added.
The US magazine and website has said the Time 100 is an indication of individuals "whose time is now", rather than simply an indication of power.
The youngest name on the list is Stranger Things actress Millie Bobby Brown, who makes the cut aged just 14.
Read more: Revealed: The world's most admired people in 2018
[contf]
[contfnew]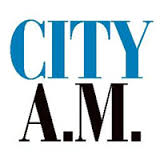 [contfnewc]
[contfnewc]