One of housebuilder Persimmon's top-ten shareholders has blasted the "excessive" pay of its boss Jeff Fairburn for "tarnishing" the company's name, at its annual general meeting (AGM) earlier today.
Euan Stirling, head of stewardship at Aberdeen Standard Investments which owns 2.3 per cent of Persimmon, explained that his firm had voted down Persimmon's pay report which saw Fairburn take home £110m.
Although this was later reduced to £75m, Stirling said this "does not even get close to acceptable".
Read more: Pay at Persimmon could cause shareholder revolt as investors baulk at boss's £100m bonus
The housebuilder is yet to release the AGM results, but shareholder advice and proxy voting firm Share Action said the results were "too close to call" on proxies alone.
On its proxy results, 51 per cent of shareholders voted for the pay report and 49 per cent against, with over 30 per cent abstaining – making the results incredibly tight.
#Persimmon pay report votes too close to call: 51% for, 49% against with over 30% abstaining. Can't judge it on proxies alone – await their LSE announcement later!

— ShareAction (@ShareActionUK) April 25, 2018
Though Stirling conceded that shareholders may be partially to blame for the massive bonus, as they passed a long-term incentive plan in 2012 which allowed for uncapped bonuses, he said Persimmon's board and remuneration advisers must also shoulder some responsibility.
"What is clear is that in 2012, no-one expected Persimmons name to be tarnished by the payment of such excessive amounts," said Stirling.
Read more: Persimmon boss bags more than £100m bonus after year of strong sales
He added that a company's directors should have its long-term interests at their heart, but that Persimmon's board had "lost sight of that because the long-term success of the company is being endangered by the reputational damage associated with grossly excessive pay".
Persimmon, meanwhile, have been trying to persuade the business that the pay is deserved due to the company's strong performance.
Stirling said he "understood" this, but that the company must understand "where the company sits within the society within which it operates".
In his opening remarks at today's AGM, Persimmon's chairman Nigel Mills apologised "unreservedly" to shareholders about the furore surrounding pay.
"It is a matter of profound regret that we got to the position where we had a company with an exceptional management team, delivering exceptional, market-beating performance, that has been overshadowed by a row over pay," he said.
Meanwhile, other shareholders have been piling the pressure on Persimmon to pay its employees the "real living wage".
Read more: Here's why Persimmon shares are rocketing today
[contf]
[contfnew]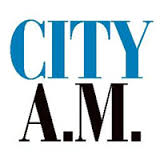 [contfnewc]
[contfnewc]