Former Northern Ireland secretary James Brokenshire has been appointed as the new housing and communities secretary after Sajid Javid was named Home Secretary following Amber Rudds resignation.
Brokenshires appointment comes just four months after the 50-year-old left government for surgery after being diagnosed with lung cancer.
A long-time ally of Prime Minister Theresa May, the MP for Old Bexley and Sidcup has been in parliament for 13 years, and has previously served as immigration minister.
Read more: Sajid Javid appointed home secretary
Welcoming his appointment, Brokenshire said he was "honoured to have been asked by the Prime Minister to serve" and that he was "looking forward to taking the Governments agenda forward especially on building the homes our country needs."
Melanie Leech, chief executive of the British Property Federation welcomed Brokenshires appointment and said she would "look forward to working with him to drive forward the governments multi-tenure approach to new housing delivery and the policy changes to the National Planning Policy Framework."
​Theresa May accepted Amber Rudds resignation late last night in the wake of her handling of the Windrush immigration scandal.
Read more: Amber Rudd resigns as home secretary in wake of Windrush scandal
In resignation letter, Rudd said she was leaving government because she had "inadvertently misled the Home Affairs Select Committee over targets for removal of illegal immigrants during their questions on Windrush".
Javid, who had served as state housing secretary since July 2016, was confirmed as Home Secretary earlier this morning.
[contf]
[contfnew]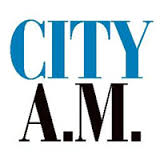 [contfnewc]
[contfnewc]