An electric aircraft startup working with Easyjet said today that its new tie-up with private jet firm Jetex is aiming to swoop on the ultra-high net worth segment of the market to fuel wider take-up of electric aircraft.
US firm Wright Electric recently announced a partnership with Jetex, which serves private jets at 30 airports around the world.
Jetex will be putting Wright Electric's charging stations at each of its airports and work with the firm to design its low-emissions private plane.
The startup's long-term goal is for all air transport to be zero emissions, and with the vast majority of aviation commercial airlines like Easyjet flying big planes, that is where the industry is eventually headed.
Read more: Sainsbury's is trialling grocery delivery with these electric bikes
To start with, Wright Electric will be starting with smaller planes "to take advantage of today's batteries and certification standards." Its electric planes are for short flights and with many private jet flights being brief, the firm has eyed this as a key starting point to help crack down on emissions.
It said many of the short flights are flown in jets using significant amounts of fuel, and Wright Electric's hybrid plane could use much less, with its electric version using no fuel at all.
Wright Electric's chief executive Jeff Engler said Elon Musk's electric car firm Tesla had taught him that new technologies "often have to enter at the high end of the market, where customers are prepared to pay a premium", and then drive it down to higher unit volume and lower prices "with each successive model."
"This is what we're doing with Jetex – starting at the high end, and driving down market as fast as possible," he said in an update today on Wright Electric.
Wright Electric has already announced a tie-up with budget airline Easyjet in September to develop passenger aircraft powered by electric batteries. The carrier wants the planes to fly on its short-haul routes.
After demonstrating that the technology works in a two-seater plane, Wright has been working with EasyJet to scale up to commercial proportions.
Read more: EasyJet's planning an electric plane: Here's how it will look
[contf]
[contfnew]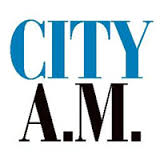 [contfnewc]
[contfnewc]