British banks make as much as half of their profits from only a tenth of customers, according to the latest update from the Financial Conduct Authority (FCA) in a wide-ranging review of retail banking.
The report, published today, highlights the UK banking sectors reliance on overdrafts, amid concerns from the City watchdog that lenders may be ripping off vulnerable customers, as well as the advantages enjoyed by the biggest banks.
Andrew Bailey, FCA chief executive, said the regulator is "considering" taking "significant action" on the fees banks charge customers.
Read more: Banking bigwigs appointed to decide winners of £425m RBS competition fund
The FCA has already warned that it has concerns about the use of unarranged overdrafts, which often command particularly high fees. It will consult on changes to overdraft rules later this year.
Banks have a "captive audience", the FCA said, with major banks such as Lloyds, Royal Bank of Scotland, and Barclays holding 80 per cent of the current account market. This gives "considerable competitive advantages", the FCA found.
Large numbers of customers hold money in accounts which pay no interest, giving the biggest banks access to extremely cheap and sticky funding, the report said.
Read more: Free banking threatened by new global financial reality says IMF
The report found that many customers are content to use their current bank for other financial services rather than shopping around. Banks use free current accounts as loss leaders to draw in customers, with costs covered by fees and other services.
The work done so far "provides more evidence that there is no such thing as free banking," Bailey said.
The government and regulators want to boost competition in the banking sector, but the FCA found that people still often stick to their current account provider.
Some 52 per cent of current account holders who have credit cards do so with the same bank, while 48 per cent of personal loan borrowers stick with the same bank.
Future updates from the investigation will look at how branch closures will affect consumers and banks business models, as well as technological and regulatory shake-ups.
Read more: The FCA takes aim at bank overdrafts in high-cost credit review
[contf]
[contfnew]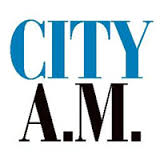 [contfnewc]
[contfnewc]