On a Sabbath evening in late November 2014, three young members of the racist Israeli street gang "Lehava" broke into the only Jerusalem school that isnt segregated by religion.
After one of his accomplices spray-painted the school walls with graffiti reading "No miscegenation", Yitzhak Gabay, 22, set the school on fire with the benzene he had brought with him.
A year later, an Israeli court convicted Gabay of arson, as well as incitement to racist violence, vandalism, possession of a weapon and support for a terror group. He was sentenced to three years and four months in jail, and was released in February.
Last week, Gabay was back at court, in another case of arson. This time, he did not attend as a defendant, but rather, as a free man, as a supporter of other alleged arsonists.
A judge was considering the case of two other young Israelis charged with entering a West Bank village at night in July 2015 and firebombing a Palestinian familys home, burning to death the father, mother and one-year-old baby boy. Israeli media photographed Gabay among 20 young Israelis who came to the court to taunt the babys grandfather, yelling at him: "Barbecue! Your grandson was on the grill!"
Member of Israeli parliament on scene: Not 1 but 20 Israelis yelled "Your grandson was on the grill!" at the grandfather of the 1-year-old Palestinian baby who was burned to death along with his father & mother when Israeli terrorists firebombed their home https://t.co/4qIapI7TL4

— David Sheen (@davidsheen) June 19, 2018
Clearly, whatever short jail sentence Gabay served did not dim his hatred for Palestinians, and for the Jews who would live with them as equals and as lovers.
Racial purity
Depressing as it was, the morbid scene could have been salvaged and turned into a teaching moment. Israeli leaders could have publicly rejected Gabays push for racial purity and spoken out in solidarity with his victims – if not with the Palestinians under attack just for existing, then at least with the Jews and Arabs Gabay had attacked for co-existing.
But instead, on that day, Israels education minister made like a matchmaker-in-chief, and took to Twitter to call for a "World Jewish Singles gathering in Israel".
What do you think about this idea:

A World Jewish Singles gathering in Israel, lets say for 4-5 days before Passover.
Coming to meet other singles, music & cultural events etc.

Please tell me here what you think. I really want to hear.

— Naftali Bennett בנט (@naftalibennett) June 20, 2018
Reminded that mixed-raced families are vulnerable to racist violence, Naftali Bennett sought to prevent any more from existing in the first place.
Admittedly, it would be naive to expect any sympathy from the education minister. Under his leadership, books which feature romantic relationships between Jews and Palestinians have been removed from school reading lists.
Jewish Home, the political party that Bennett leads, has been at the forefront of efforts to stamp out what little miscegenation exists in Israel. Groups of far-right settlers associated with the party regularly receive government funds to move from the occupied West Bank into Israel proper, to the few towns where Jews and Arabs live in the same neighbourhoods, with the stated objective of breaking up romantic relationships between Jews and non-Jews.
Global campaign
But Bennett isnt only intent on stamping out inter-racial love in Israel itself. He also holds the portfolio of diaspora affairs, and uses that ministrys budgets to fund programmes aimed at convincing Jews who live outside of Israel not to date non-Jews.
On assuming this role in 2015, he called for government funding for these international anti-miscegenation programmes to increase from $4 million to $50 million.
To be fair, its not only the far-right factions of the government which hate Israels multicultural families. Bentzi Gopstein, the leader of Lehava, who has openly called for the burning of churches across the country, was only able to enter the Knesset and spread his supremacist views there thanks to the ruling party of Prime Minister Benjamin Netanyahu.

Benzi Gopstein, the leader of Lehava, is escorted to a hearing at a Jerusalem court in December 2014 (AFP)
In 2011, Likud MKs Tzipi Hotovely and Danny Danon invited Gopstein to testify to a Knesset committee, so he could baselessly smear consensual relationships between Palestinian men and Jewish women as kidnappings. Police officials in attendance said they were unaware of even a single case of this nature. Nevertheless, Gopsteins sponsors in the Knesset are today the governments top two diplomats: Hotovely is acting foreign minister and Danon ambassador to the United Nations.
Gopsteins henchmen and henchwomen protest at weddings between Arabs and Jews, and patrol cities in Israel to harass inter-racial couples, hoping to prevent any of those rare marriages from occurring altogether.
For years, these anti-miscegenation activities were funded by the Israeli government itself. After investigative journalist Uri Blau exposed this in 2011, the government gravy train came to a halt.
Since then, Lehava has been funded by the Falic family, who are also the largest funders of Benjamin Netanyahus own election campaigns.
Herzog's 'plague'
It should come as no surprise that Israels domination camp (supporters of a one-apartheid-state solution) and its elimination camp (those who want that one apartheid state ethnically cleansed of non-Jews) would seek to snuff out any possibility of Jews sleeping with their so-called enemies.
But what of Israels segregation camp? What do supporters of the two-state solution – zionists who are labelled liberal – do to protect the rights of every Israeli citizen to fall in love, to marry and to have children with whoever their heart desires, regardless of race or religion?
On Sunday, Labor Party lawmaker Yitzhak Herzog announced that he would be retiring from the Knesset. Stepping down after five years as leader of the opposition, he made clear that his sympathies do not lie with Israels beleaguered mixed-race families, but rather, with the racists who lie awake at night trying to figure out how to stem intermarriage between Jews and non-Jews.
On the day he was chosen to lead the parastatal Jewish Agency – often referred to as the government of the global Jewish community – Herzog laid out his top priorities, listing the issues that he felt were most important for him to tackle. As he explained to Israeli news site Ynet:
"Ill tell you a personal story. Last summer, I travelled with [my wife] to the USA. For vacation. I graduated from a Jewish school in New York. And we went to meet friends. I have lots of friends in the USA. And I encountered something that I termed an actual plague. I saw my friends children married or coupled with non-Jewish partners! And the parents beat their breasts, and asked questions, and were suffering. Listen, its every [Jewish] family in the USA! And we are talking about millions! And then I said that there must be a campaign, a solution. We have to rack our brains to figure out how to solve this great challenge."
Reading Ynets report of Herzogs comments in Hebrew, I tweeted that he had called romantic relationships between Jews and non-Jews in the USA "an actual plague" for which he hoped to find a "solution".
Named to head worlds largest Jewish non-profit – the parastatal @JewishAgency – Israels retiring "Leader of the Opposition" @ZionistUnion & @HavodaPartys @HerzogMK slams romantic relationships between Jews and non-Jews in the USA as "an actual plague" https://t.co/yHaS6ti5Vs pic.twitter.com/mVEAj3C4mo

— David Sheen (@davidsheen) June 24, 2018
Herzog quickly responded, tweeting back that Ynet had misquoted him. So I downloaded the video file of the interview, and lo and behold: Ynets transcription of Herzogs anti-miscegenation remarks had been perfectly accurate. Herzog had indeed cast mixed-race families as a disease, perhaps implying that racial purity should be the Jewish peoples prescribed medicine.
This is a misquote! The true meaning was the preservation of jewish continuity and inclusion of non jews who want to become jewish.

— יצחק הרצוג (@HerzogMK) June 24, 2018
If youre surprised that supposed liberals like Herzog would denigrate inter-racial relationships then you shouldnt be.
Other Israeli politicians who brand themselves as centrists – including Yesh Atids Yair Lapid and Elazar Stern as well as Deputy Minister of Diplomacy Michael Oren among others – have also spoken disparagingly of intermarriage.
Liberal separatists
But openly espousing such race rhetoric in Hebrew – then weakly back-pedalling once it was exposed in English – made for a fitting end to Herzogs duplicitous stint as opposition leader.
For the last decade, Israel has been ruled by increasingly racist Netanyahu governments, perhaps the most racist in the countrys history. Herzog spent a good deal of his term as leader of that parliamentary opposition trying to become Netanyahus junior partner.
According to press reports, Herzog wanted to join the government and head the foreign ministry, where he could paint a prettier face on Netanyahus racist policies in the international arena.

Yitzhak Herzog (left) and Education Minister Naftali Bennett. Both oppose Jewish mixed marriages (AFP)
With his sights now aimed at the purity of the Jewish people, Herzog is returning to his family roots. Seventy-five years ago, the grandfather who he was named after – Isaac HaLevi Herzog, the then-chief-rabbi of the Jewish community in Palestine – founded the Committee to Defend the Honor of Daughters of Israel to combat miscegenation.
In that climate of hatred and hysteria, Jewish women who dated non-Jewish men – either Christian or Muslim – were harassed, beaten, sexually tortured and sometimes even murdered. No person has ever been punished, convicted, charged, or even investigated for those heinous crimes.
While Israel claims to call itself a democracy, it forbids its citizens to marry one another if their respective parents are registered under different religions
Patriarchs who police the sex lives of their children are not an invention of 20th-century zionism, nor are they unique to the Jewish religion. But while Israel claims to call itself a democracy, it forbids its citizens to marry one another if their respective parents are registered under different religions.
This particular feature of the country was encoded into law by David Ben Gurion, Israels founding father and first prime minister – from the Labor camp. And now, even 70 years later, Israels liberal leaders still see the exceptions to the rule, the few families who survive and thrive under these adverse conditions, as the very embodiment of ill health.
Though his Ynet interviewer crowns him the newly elected "prime minister of the Jewish people", its highly unlikely that Isaac Herzog will have any more effect on the bedroom habits of Jews outside Israel than he had on the voting habits of Jews inside the country – which is to say, remarkably little.
Mired in hatred
But the widespread anti-miscegenation sentiment Herzog tapped into remains a potent force. Later on Sunday, while walking down the street in southern Israel with my non-Jewish partner, not 50 paces from our apartment, a man we had never seen before stared and spat at us as we walked by. It was not the first time this has happened, and it is not likely to be the last.
If real progressive politicians hope to pull Israel back from the brink, then they will have to stand against every kind of supremacy, and stand for every kind of equality
Herzog is not, and can never be, the "prime minister of the Jewish people". Any Jew who describes Jewish-Gentile families as "plagues" – or anything less than valued members of our communities – is not worthy of serving us a plate of hummus, let alone serving in any leadership role in Israel, America, or anywhere else.
If real progressive politicians hope to pull Israel back from the brink, then they will have to stand against every kind of supremacy, and stand for every kind of equality. Anything else would only ensure that the person who finally topples Netanyahu at the polls will inherit a country even more mired in hatred.
– David Sheen is an independent journalist and filmmaker born in Canada, now reporting from Israel-Palestine. His work focuses primarily on racial tensions and religious extremism. In 2017, Sheen was named a human rights defender for his reporting by the Ireland-based Front Line Defenders. His website is www.davidsheen.com and he tweets from @davidsheen.
The views expressed in this article belong to the author and do not necessarily reflect the editorial policy of Middle East Eye.
Photo: Supporters of the far right-wing group Lehava protest at the wedding of Mahmoud Mansour, an Arab-Israeli, and Morel Malcha, who is Jewish, in August 2014 in Rishon Letzion (AFP)
[contf]
[contfnew]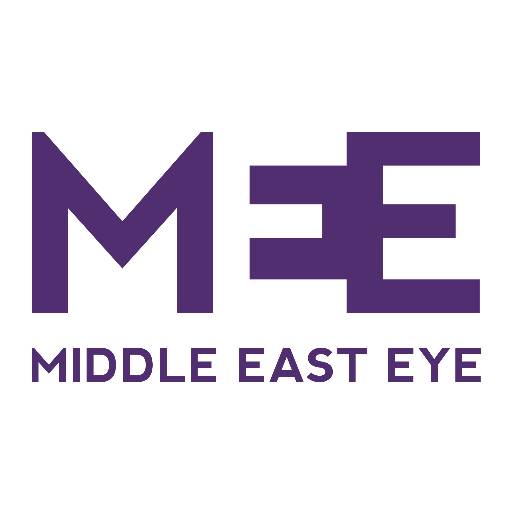 [contfnewc]
[contfnewc]