Leslie Cockburn has been called 'virulent anti-Semite' by opponents for criticising Israel in a book (AFP)
Washington, United States – As the critical US midterm legislative elections approach, several Democratic candidates are facing accusations of anti-Semitism for their critical stance on Israel, highlighting the relevance of the Middle East conflict in US politics.
Still, at least three of those candidates have secured their party's nomination, challenging a deteriorating norm in US politics where being perceived as hostile to Israel is a career-ending taboo.
Candidate Ammar Campa-Najjar, who is running for Congress in San Diego, was chastised by Israeli media for being the grandson of an alleged militant. Campa-Najjars grandfather, Muhammad Youssef Al-Najjar, was an officer in the Palestine Liberation Organization (PLO) who was assassinated by Mossad in 1973 in Lebanon.
Various US and Israeli media outlets, including Haaretz, the San Diego Tribune and the Times of Israel, slammed Campa-Najjar's grandfather, calling him as a "terrorist".
Israel had linked the candidate's grandfather to the Munich militant attack in 1972. While distancing himself from his grandfather, Campa-Najjar still acknowledges his Palestinian identity.
Virginia Democrat Leslie Cockburn took a hit in her campaign when a book she wrote that criticised Israeli-US relations came to light. The GOP even labelled her a "virulent anti-Semite" because of it.
Last month, the Virginia Republican Party called on the Democratic Party to withdraw support for Cockburn, saying that she "has a long history of anti-Semitic rhetoric, which can be documented over at least the past 25 years".
Pennsylvania Democrat Scott Wallace was denounced because his familys foundation, the Wallace Global Fund, indirectly donated money to groups linked to the Boycott, Divestment, and Sanctions (BDS) movement. The Democratic Jewish Outreach Pennsylvania refused to endorse Wallace accordingly.
In mainstream US politics, denouncing Israel can prove costly.
Paul Findley, a former congressman from Illinois, says he was taken down by the Israel lobby for condemning Israel.
He cites pro-Israel groups as one of the main reasons he lost his re-election bid in 1982, after serving 11 consecutive terms in Congress.
'Conventional wisdom'
George Bisharat, a professor at Hastings College of the Law and a commentator on the Palestine-Israel conflict, said Israel's supporters are capable of mobilising opposition against candidates in US elections.
"When the pro-Israel lobby wants to put its resources against the candidate, it can do so, and do so with success," Bisharat told Middle East Eye.
In 2016, Congressman Keith Ellison was vying for Chair of the Democratic National Convention (DNC). He was endorsed by progressive leader Bernie Sanders and had the support of Chuck Schumer, the current Senate Minority Leader and a strong supporter of Israel.
Late into his campaign, Ellison was denounced for statements he had made against Israel. The Anti-Defamation League (ADL), a pro-Israel advocacy group, said Ellison was unfit to chair the DNC because he had stated that American foreign policy in the Middle East should not be driven by Israel.

'The cost of criticising Israel may be diminishing,' Omar Baddar of AAI says (AFP)
"Rep. Ellisons remarks are both deeply disturbing and disqualifying…Additionally, whether intentional or not, his words raise the specter of age-old stereotypes about Jewish control of our government, a poisonous myth that may persist in parts of the world where intolerance thrives," the ADL statement said.
Days before the vote, DNC members received an email saying "electing Keith Ellison would send the wrong message. I urge you to consider instead a candidate who will unify the party, bring in Independents, and continue our strong tradition of maintaining a robust US-Israel bond".
Last year in Illinois, local politician Carlos Ramirez Rosa was initially a running mate for Daniel Biss, who was vying for governorship in 2017. However, after it became known that Ramirez Rosa supported the BDS movement, Biss dropped him from his campaign.
Biss subsequently lost the Democratic primary.
Omar Baddar, deputy director of the Arab American Institute, said condemning Israel is not politically safe in the US.
"It is conventional wisdom that you cannot criticise Israel in American politics," Baddar told MEE.
'The landscape is changing'
However, there has been a recent shift in the political environment that is allowing room for Israel's opponents, analysts say.
It is partly due to the leftward drift of the Democratic Party, along with the leadership of Senator Bernie Sanders. Reactions to the latest violence against Palestinians in Gaza has created a small crack in the American political environment, said Baddar.
Bisharat echoed Baddar's sentiments.
"The landscape is changing, there is greater distance between the positions taken by congressional leaders on the Democratic side," said Bisharat. "The cost of criticising Israel may be diminishing."
On Tuesday, 28-year-old activist New York Alexandria Ocasio-Cortez, who had called on Democrats to speak out against the "massacre" in Gaza, defeated top Democratic Congressman Joe Crowley in the primaries.
This is a massacre.

I hope my peers have the moral courage to call it such.

No state or entity is absolved of mass shootings of protesters. There is no justification. Palestinian people deserve basic human dignity, as anyone else.

Democrats cant be silent about this anymore. https://t.co/wJGATOtDsR

— Alexandria Ocasio-Cortez (@Ocasio2018) May 14, 2018
While Keith Ellison did not become the chair of the DNC, he did become deputy chair and his career remains intact, despite the attacks against him.
"I believe that Ellison will survive. And that the battle will solidify the place of Palestinian solidarity inside the Democratic Party," wrote Phillip Weiss on Mondoweiss, a left-leaning news website reporting on Palestine, Israel, and the US.
The candidates in the midterm elections have continued to speak out about the Mideast conflict.
"The final arrangement will be a peace deal neither side wants, but everyone needs. Ultimately, Israel will have to acknowledge its wrongdoings as the sovereign state and accept the Palestinian's rights to self-determination, independence and equality," Campa-Najjar said in a statement to the San Diego Tribune.
Campa-Najjar, the son of a Mexican American mother and a Palestinian immigrant father, has taken a middle-ground approach to the Palestine-Israel conflict, citing that he still supports the sovereignty of Israel. The 28-year-old candidate was born and raised in California, but he lived in Gaza for four years as a child before returning to San Diego.
"Ammars experience in Gaza, where he witnessed war and poverty, emboldened him to become a strong supporter of peace and economic justice," reads a statement on his campaign website.
Cockburn also remains steadfast in the defence of her views. Her book, Dangerous Liaison, was written during her career as a journalist. She had a long career as a reporter, working for CBS, NBC, and PBS.
"Yes, the US should support Israel, and yes, the US should be supporting, to some degree, the Palestinian Authority," Cockburn said at a Jewish congregation in Charlottesville. "We have a disaster area in Gaza, and the US should get involved in trying to sort that out."
In Pennsylvania, the Republican Jewish Coalition has spent over $500,000 for an advertisement campaign against Wallace, highlighting his contributions to BDS-linked groups as well as his support for the Iran nuclear deal.
Wallace responded to these charges by saying in a statement, "I am committed to working to preserve our nations commitment to Israel, to a nuclear-free Iran, and to a peaceful two-state solution."
Despite efforts from the Republican Party along with pro-Israel groups, the candidates fared well in the primary elections. Campa-Najjar came in second behind Republican incumbent Duncan Hunter in Californias 50th Congressional district.
Scott Wallace won the Democratic primary election for Pennsylvanias First District, and Leslie Cockburn also secured the Democratic nomination for Virginias Fifth District. All three candidates will be running in districts that have voted for Donald Trump in 2016.
[contf]
[contfnew]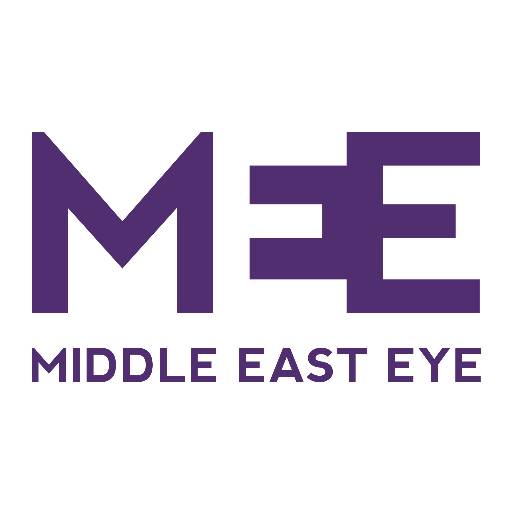 [contfnewc]
[contfnewc]