The #MeToo movement continues to gather pace, with workplace complaints arising on a daily basis across a number of different sectors, from startups to multinational institutions.
This is unsurprising, given that a BBC survey in October 2017 found that half of British women and a fifth of men have been sexually harassed at work or a place of study.
It appears certain that we will see a new wave of claims, with an increasing number being focused not just on the individual perpetrator, but against the companies which may have turned a "blind eye" to the alleged conduct, or otherwise failed to create safe workplace environments.
After sexual harassment allegations emerged at Fox News last year, which related to the conduct of a number of the news channels anchors, 21st Century Fox directors faced claims from shareholders alleging that they had breached their duties by allowing a culture of sexual harassment to permeate the company.
This resulted in financial and reputational harm to the company. These claims were settled by 21st Century Fox for $90m, which is reported to have been largely funded by the companys director and officer (D&O) insurers.
The core purpose of a D&O insurance policy is to provide financial protection for directors and officers against the consequences of actual or alleged "wrongful acts" when acting in the scope of their managerial duties.
From 2000 to 2008, over 40 per cent of D&O claims in the US were employment related claims.
In most cases, the claims were the result of failures on the part of directors and officers to prevent discrimination and harassment in the workplace, rather than for acts actually committed by them.
Although D&O policies are not standard, most will contain conduct exclusions that prevent coverage for criminal or wilful misconduct.
Take Harvey Weinsteins insurers, Chubb Limited, which issued proceedings against him seeking declarations that it is not required to provide cover for the disgraced film producer.
In these proceedings, Chubb claims that the "misconduct" exclusions of the personal liability sections have been triggered because the underlying lawsuits brought against Weinstein "arose out of forcible sexual assault, pervasive and egregious sexual harassment… and other intentional and deliberate conduct."
However, for most D&O policies, an allegation alone will not be enough to trigger a conduct exclusion, as most exclusions require the allegation to have been "proven". This means that a settlement without an admission of wrongdoing will not usually trigger the conduct exclusion.
As the #MeToo movement continues, two things seem clear: there will be a significant number of claims, and most of the claims will be directed at the perceived deep pockets of companies and their insurers.
The fact that settlements are reaching close to $100m before the #MeToo movement has even reached its peak should highlight to companies that it is critical for them to consider how far their insurance cover will stretch.
But more crucially, they should ensure that such predatory behaviour cannot occur in their workplaces.
[contf]
[contfnew]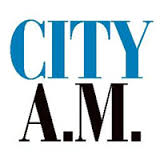 [contfnewc]
[contfnewc]