Philip Hammond has said he will be briefing his Cabinet colleagues on the cost of various Brexit options during this Friday's summit at Chequers.
Speaking during his regular question-and-answer session, the chancellor told MPs he would reveal officials' estimates for "different potential routes forward" – but stressed they would not be made public until the point at which Parliament votes on the final deal.
In response to a question from shadow chancellor John McDonnell, Hammond said: "I will be setting our for my colleagues – in the privacy of our Cabinet meeting – the Treasury's, and cross-Whitehalls, assessment of different potential routes forward. But as the Prime Minister has said, we cant give a running commentary in public on a matter that we are in intensive negotiation over with our European interlocuters."
HMRC boss Jon Thompson has already indicated that at least one proposal – the Brexiters' preferred max fac option, which favours using new technology to process customs at the Northern Ireland border – would cost businesses £20bn a year. He argued that the new customs partnership – which is thought to be dead as far as the government is concerned – would carry £700m in startup costs but ultimately be cost-neutral.
Thompson has separately warned that a no deal would be as costly as max fac. However there is no detail available on other options, including the mysterious third way which is expected to materialise on Friday.
Either way, that information is not being made public for the time being.
Hammond said he would publish the assessments "when the time comes for Parliament to vote on the proposed package" and not before.
But the chancellor also received a drubbing for the lack of progress being made more generally, with McDonnell citing the British Chamber of Commerce's concerns that all but two of the 23 questions business needs answered had been.
Hammond attempted to fight back, saying it was "fascinating to see the honourable gentleman posing as the champion of business when hes been attacking and undermining business ever since he got into his current position".
But McDonnell retorted: "The chancellor does not have to worry about others undermining capitalism. The government are doing a pretty good job themselves."
[contf]
[contfnew]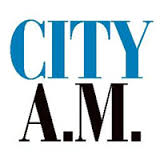 [contfnewc]
[contfnewc]