Crashing out of the EU without a deal in place would be "completely disastrous for businesses in this country", business minister Richard Harrington has said.
Although the government has refused to rule out a no deal scenario as part of its Brexit negotiation strategy, Harrington backed large firms such as Airbus who have warned that it would result in them pulling out of the UK altogether.
In an interview with Bloomberg, the junior minister said: "Its quite right that business should be thinking well whats happening now… I perfectly understand why Airbus and other companies who have so much invested in this country and employ so many people, are responsible for hundreds of millions if not billions of pounds of exports, of course theyre worried," he said. "Theyve got every right to say that."
Harrington went further than his boss, business secretary Greg Clark, in publicly criticising the likes of Boris Johnson and Jeremy Hunt who have suggested corporations should not air their concerns, claiming critics "dont really understand how business works".
He noted that carmakers had been tempted to Britain by former Prime Minister Margaret Thatcher with the promise of access to the EUs Single Market.
"There are parts that go on Minis that have been in and out of the country seven times before being assembled on a Mini," Harrington said. "And the vast majority of the products are exported to the European Union. Its very hard to see the advantage to businesses like that of us crashing out of the European Union.
"Its very difficult to see how multinationals could continue" without mutual recognition, he added.
Number 10 declined to comment on the specifics of Harrington's interview, insisting that it remained government policy that no deal was better than a bad deal.
[contf]
[contfnew]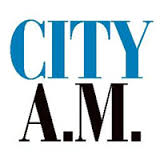 [contfnewc]
[contfnewc]