Co-founder and co-chairman of Chinese giant HNA has died in France after falling from a wall, the company confirmed today.
Wang Jian, 57, was on a business trip to Provence but had taken a detour yesterday to go sightseeing when the accident happened.
Wang fell 15m off a wall in the village of Bonnieux, near Avignon, a picturesque area popular with tourists, lieutenant-colonel Hubert Meriaux of the Vaucluse gendarmerie force told Reuters.
"He stood on the edge of a sharp drop to get his family to take a picture of him and fell," he said.
Wang, with a stake of just under 15 per cent, helped turn HNA into one of the world's biggest companies, with assets in aviation, tourism and finance. It has major holdings in Deutsche Bank, hotel chain Hilton and skyscrapers in London. The company employs more than 400,000 people.
Police have confirmed that investigations into his death are ongoing but that they have no initial suspicions of foul play.
The Chinese website of Hainan Airlines, one of HNAs main businesses, was rendered grey instead of its usual red colour scheme in honour of Mr. Wangs death.
Mr. Wangs death comes as the company continues to try to get a handle on its finances.
HNA spent tens of billions of dollars in recent years buying up financial firms, hotels, real estate and other investments around the world. But the companys spending spree left it $90 billion in debt at a difficult time, the New York Times reported.
Wang told employees earlier this year that the companys difficulties were the result of a "major conspiracy" against the ruling Communist Party and President Xi Jinping by foreign and domestic "reactionary forces", according to an internally-distributed email.
However, the embattled group appeared to have won a reprieve of sorts recently, when at a meeting held by Chinas central bank, lenders were told to "support" HNA bonds, Bloomberg reported last month.
Read more: Hilton shares soar up as China's HNA Group takes 25 per cent stake
Wang graduated from the Civil Aviation University of China with a degree in airline management and held an MBA from the Maastricht School of Management in the Netherlands.
"HNA Group extends deepest condolences to Mr. Wangs family and many friends," HNAs board and management team said in a statement.
"Together, we mourn the loss of an exceptionally gifted leader and role model, whose vision and values will continue to be a beacon for all who had the good fortune to know him, as well as for the many others whose lives he touched through his work and philanthropy."
Social media posts about Wangs death appeared to have been censored on Chinas tightly controlled internet soon after the news was announced by the group. "HNA Wang Jian died" briefly ranked 11th on Twitter-like Weibos hot topics page, but was quickly gone from the top 50.
[contf]
[contfnew]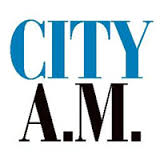 [contfnewc]
[contfnewc]