Financial services M&A is off to a flyer in the first half of 2018 with 83 deals valued at £12bn executed this year to date.
Against the backdrop of a booming M&A market, financial services companies are being driven to do deals by low interest rates and stiff competition in the sector.
Read more: CYBG and Virgin Money agree £1.7bn deal as Jayne-Anne Gadhia steps down
Gavin Jordan, UK financial services transactions leader at EY, which collated the data, said the level of M&A was "encouraging" given "the backdrop of continued Brexit uncertainty and ongoing regulatory change".
"Over recent months alone, deals and discussions, particularly among UK challenger and digital banks, have evidenced a push for further consolidation across the segment," he added.
Recent deals in the sector include CYBGs acquisition of challenger bank Virgin Money for £1.7bn.
David Madden, an analyst at CMC Markets, said consolidation among the challenger banks was driven by tough competition in the sector.
Read more: There's more to come in the M&A boom
"Virgin Money and Clydesdale, that is sort of out of necessity. If you focus on the retail banking sector, your RBS, Lloyds and Barclays, they are big organisations, you are in a situation where you will find it difficult. Interest rates are low and you are up against well-established, massive high street organisation, so rather than compete with each other you merge," he said.
Russ Mould, investment director at AJ Bell, said that two factors driving deal-making in the sector were an abundance of cash and the need to do something with it, and low interest rates and stiff competition that makes organic growth difficult to come by.
"First is cash and pressure to be doing something with it. Second, it's a generally pretty tightly regulated and a very mature market, and its a very competitive one, growth is not easy to get hold of an organic basis," he said.
Read more: Paragon buys Titlestone developer and loan book in £274m deal
A low interest rate environment means its more difficult for financial institutions to make money, but also makes debt cheaper, a factor that encourages transactions.
Rob Innes, a corporate partner at law firm Slaughter and May who advised Virgin Group on the CYBG deal, said he anticipated dealmaking to continue into the next six months, although said Brexit may give some financial institutions pause for thought.
"Across M&A generally we have been pleasantly surprised at how long it has taken that nervousness to kick in. Some of these deals are no regrets deals you would do whatever happens. The ones that are UK-on-UK, driven by cost savings, I cant see any reason Brexit would affect that. But I guess there is a risk that this is a sector affected by Brexit more than any other sector so people may adopt a wait-and-see attitude on some deals," he said.
[contf]
[contfnew]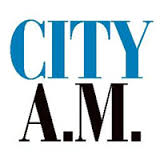 [contfnewc]
[contfnewc]