Why are female chief executives still so rare?
Women make up nearly half of the worlds workforce and – in the rich world at least – are now as educated as men.
Yet they run a fraction of governments (seven per cent) and a sliver (around three per cent globally) of listed companies. In America, just 23 Fortune 500 companies are led by women; in Britain the FTSE 100 leadership still has more Davids than women.
Read more: Female investors are winning the battle of the sexes
Britains recent gender pay gap exercise revealed, perhaps above all else, a gaping seniority gap between the genders. Plenty of industries hire male and female entry-level workers in roughly equal numbers, yet fail to promote women at the same rate as men.
Rather than rehearsing familiar arguments about how to plug the "leaking pipeline", The Economist flipped the premise.
In our World If series, we play around with future scenarios – from the starry-eyed to the terrifying – and consider their implications. In this case, we imagined a world in 2069 (far enough away to seem feasible but close enough to not be too depressing) where 50 per cent of chief executives are women. We then deconstructed how we got there and what the consequences might be, particularly for businesses, of this brave new world.
Boardroom quotas may be in vogue today, but they are no silver bullet. Yes, theyve been successful in increasing board diversity but the knock-on effects have thus far been disappointing. Even in Norway, poster country for quotas, over four in five chief executives are still male, and this hasnt changed over the past decade.
Quotas also dont deal with the underlying barriers that are stopping women from making it into their firms most senior roles.
So how did we get there?
For starters, we imagined an uptick in government support to facilitate the change. This includes the usual suspects: quality childcare and social care free at the point of use; use-it-or-lose-it paid paternity leave; more efforts to ensure that girls everywhere leave school with similar maths skills to boys.
But the most important changes will have to come from employers themselves as they start to see diversity in leadership teams as good for the bottom line, rather than just for publicity.
The underrepresentation of women in top jobs is a symptom of a broader problem: unequal access to power. Even some of the most well-intentioned employers can inadvertently throw obstacles in womens ways, or for that matter in the way of anyone who doesnt look and sound like "leadership material".
Changing that doesnt just require time; it requires actions, some of which may feel a little forced and uncomfortable. For example, we foresee a role for artificial intelligence in helping with hiring and promotion decisions, doing away with "gut" calls on who might make a good manager.
Ensuring that even within grades women have equal access to so-called "hot jobs" (the ones that are typical launchpads to the c-suite, such as those that are customer-facing or with direct profit and loss responsibilities) is another crucial step.
Several interviewees asked how likely I really think this scenario was. In truth, it is hard to imagine it playing out without what is arguably the greatest driver for businesses to change: public outrage.
But once employees and consumers start to care about the gender equality credentials of a company (such as are your employees paid and promoted equally?), its only a short hop to shareholders pressing for change or voting with their feet.
By themselves, things like pay gap reporting or the #MeToo campaign are unlikely to cause a storm big enough to accelerate change. But combined with other tailwinds, 2018 might just be the year that these forces finally become winds of change
Read the full "The World If 50% of CEOs were women" piece and other future scenarios here.
Read more: DEBATE: Should we impose quotas to increase female board representation?
[contf]
[contfnew]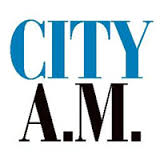 [contfnewc]
[contfnewc]