Pro-Brexit Cabinet ministers are on manoeuvres to prevent the Prime Ministers proposal to remain "harmonised" with the EU on goods, ahead of Fridays crunch Chequers meeting.
Frantic phone calls have been taking place between ministers to ensure a united front is presented tomorrow, with at least one minister already threatening to resign.
City A.M. understands that heavyweights including foreign secretary Boris Johnson are planning to head off "the sell-out" proposals, which would compromise the UKs ability to strike a trade deal with the US.
One frontbench source said the Conservatives were "gliding into the territory" of a yet another challenge to Theresa Mays leadership over her perceived back-tracking.
"It will be very, very hard for the PM to justify why as recently as Wednesday, in reply to a question, she said we are leaving the Single Market and customs union when this means effectively we wont," he said, noting the "very serious fragility" she found herself in.
Even Remainers are said to be unhappy, fearing these proposals could tie the UKs hands without giving it a voice at the table.
Another source said Johnson was proposing "a million-person march" to remind Theresa May of the strength of feeling among Leave voters.
Brexit secretary David Davis was described as "absolutely livid" at the papers, which suggest the UK maintain "a common rulebook for all goods, including agri-food", and that the UK would make "an upfront choice to commit by treaty to ongoing harmonisation with EU rules on goods".
According to the Spectator, the papers note that this deal "would not allow the UK to accommodate a likely ask from the US in a future trade deal as the UK would be unable to recognise the USs array of standards".
The papers suggest the UK would "strike a different arrangement for services, where it is our interests to have regulatory flexibility, recognising this will result in reduced market access" – something which has been floated previously.
Chancellor Philip Hammond has been "pitch-rolling" for May's proposals throughout the week, which has sent "alarm bells" off among his Cabinet adversaries.
Other advocates, including business secretary Greg Clark, the Prime Ministers chief of staff Gavin Barwell and her chief Europe adviser Olly Robbins were blamed for continuing to "see Leave as a terrible disaster that needs to be mitigated or the world will fall in".
A Downing Street spokeswoman declined to comment on specifics, but stressed the PMs position on seeking a "comprehensive and ambitious trade deal" with the US had not changed.
"It is categorically untrue that we will not be able to do a trade deal with the US," she added.
Earlier in the day, May had told reporters in Berlin that she was confident of "bringing my Cabinet together to discuss and decide a substantial way forward which will enable the pace and intensity of the negotiations to increase".
Pro-Brexit backbenchers were unconvinced. Owen Paterson tweeted: "If true, this would deny 100 per cent of British economy the full benefits of Brexit to appease only 12 per cent of UK GDP accounted for by exports to EU & be completely at odds with what 17.4 million voted for. We would be Out of Europe but still Run by Europe."
But Bernard Jenkin struck a more pragmatic tone, telling City A.M.: "Until we see text, until we know the EU will accept it, and that the EU will not make further demands which make it unacceptable, we can have no idea whether this will fly…
"But we should not forget Donald Tusk in March offered us a free trade deal with zero tariffs and no restrictions on goods. If we ask for too much, we get accused of cherry picking and it makes a deal more difficult."
[contf]
[contfnew]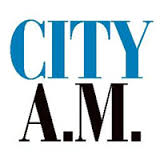 [contfnewc]
[contfnewc]