Between 270,000 and 330,000 Syrians have fled hostilities in Daraa since 19 June, according to the UN (AFP)
In Daraa province, while the opposition stronghold continues to slip into the Syrian government's grasp, civilians are raging against the rebels' failure and fearful of the return of President Bashar al-Assad's control.
"We had hoped that opposition factions would be more organised, but its chaos," Adnan al-Shami, a civilian displaced near the border with Jordan, told Middle East Eye. "There was no real preparation to repel any possible attacks."
Known as the cradle of the Syrian revolution, the place where the protests against Assad's rule began in March 2011, Daraa has since 19 June been subjected to twin aerial and ground assaults by pro-government forces, backed by Russian air power.
'We had hoped that opposition factions would be more organised, but its chaos'

– Adnan al-Shami, displaced civilian
Around 150 people have been killed in the offensive, while the United Nations estimates that up to 330,000 civilians have fled from their homes in the southern province.

An air strike hits Daraa (AFP)
Not only fleeing from clashes and bombardment, many civilians have been escaping the prospect of falling under Damascus' control again, too.
Now, with rebels handing large areas they have held for years over to the government, Syrians are coming to terms with the return of Assad's rule and the opposition's failure to defend their towns and villages.
"The biggest losers are civilians," Saleem*, a Syrian living in a town recently handed to pro-government forces, told MEE.
On Friday, rebel sources told Reuters that the remaining opposition-held pockets had reached an agreement with the government to lay down their weapons, seemingly putting an end to Daraa offensive.
The announcement followed several similar deals that separate rebel groups have brokered with Damascus since pro-government forces started their aerial and ground assault.
Rebel abandonment
Many civilians in Daraa have been left bitterly disappointed by the rebels' conduct during the assault, and have scathing critiques for the groups that have already voluntarily abandoned their towns and villages.
According to Shami, residents of several villages resorted to stepping in to fight pro-government forces after rebels evacuated.
"Any resistance was a popular act," he said. "Opposition factions need to unite and organise. They have heavy weapons and assorted munitions, and they could regain the lead."
Saleem, who lives in a village near the town of Ibtaa that was transferred to government control earlier in the week, blasted the rebel groups for not putting all their capacities to use and fighting before capitulating.
'Military equipment we had previously seen during [rebel] military parades we did not see on the battlefield'

– Saleem, Daraa resident
"Military equipment we had previously seen during [rebel] military parades we did not see on the battlefield," he told MEE.
"Many factions have not participated in battles, they have been lured with money, they are surrendering their weapons to gain concessions from government forces and Russia," Saleem added.

Civilians flee bombardment in Daraa. (AFP)
In Daraa, as with many other areas of Syria, the government has offered rebels what it calls "reconciliation" deals.
The terms are not always the same, though a common demand is that all young men – whether they have fought for rebel groups or not – enlist in the army.
In cases such as east Aleppo in Syria's north and the Eastern Ghouta in the Damascus countryside, rebels and civilians have been given passage to opposition-held Idlib province on the Turkish border.
In some of the towns and villages that have reached a deal with the Syrian government, access to Idlib and assurances over residents' status have not been secured.
"There is great discontent and resentment towards the factions of the Free Syrian Army in Daraa," said Ayoub Jumaa, a displaced civilian. "Many leaders succumbed to negotiations without taking into account the situation of civilians.
"They have failed us."
Damascus steps in
Distrust of the Syrian government looms large.
"If the opposition factions accept reconciliation and compromise with the regime's forces, I expect that there will be field executions and we will be taken to the intelligence service's cells," said Jumaa.
Another Daraa resident, Mohasen Hamdo, said he would be forced to leave his land if it falls under government control.
'The opposition has failed us. I no longer have any trust in anyone'

– Saleem, Daraa resident
"I have no options, I can't risk my life or my family's over regime and Russian promises of leaving people alone and arresting no one, because they will not fulfil their part of the agreement."
"They have killed a lot of Syrians and until now they are bombing our hospitals and homes," Hamdo added. "Why would we accept such a dictator?"
Saleem said he feared that under government control young men would be detained or forcibly enrolled in the army, saying this had been the fate for people in the Damascus countryside after the opposition fell there too.
He added that Syrian army forces had reportedly already begun to target Civil Defence search and rescue volunteers and journalists in areas it had captured.
While it remains to be seen how Fridays negotiated agreement will be implemented, the news will likely come as a blow to those who had hoped that rebels would stand their ground.
"The opposition has failed us," Saleem said. "I no longer have any trust in anyone."
*Name has been changed
[contf]
[contfnew]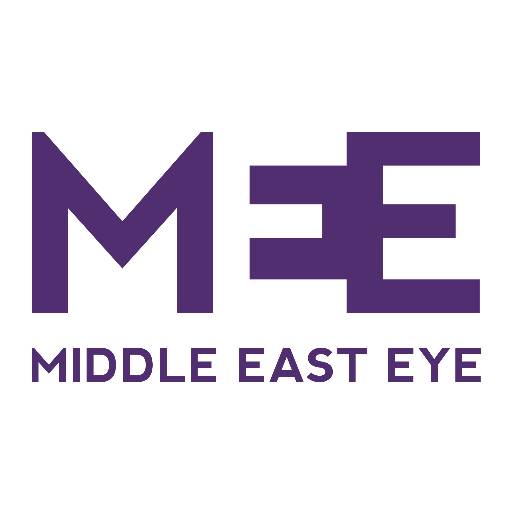 [contfnewc]
[contfnewc]