Billionaire Tesla boss Elon Musk said today that there has been some "good feedback" from cave experts following his offer to send engineers to Thailand in a bid to help rescue 12 boys and their football coach from a flooded cave.
Musk tweeted this morning: "Some good feedback from cave experts in Thailand. Iterating with them on an escape pod design that might be safe enough to try."
Read more: The world could do with more visionaries like Elon Musk
The group, which has been trapped in the cave for a fortnight, was found by British rescue divers after 10 days, but so far authorities have struggled to come up with a workable rescue plan.
Musk took to twitter yesterday to suggest putting a 1 metre nylon tube into the cave and inflating it "like a bouncy castle" was one potential way of creating an air tunnel for the trapped boys and their coach in the Tham Luang cave complex in northern Thailand.
The potential help from Musk came after the news earlier this week that a former Thai navy diver died while on an oxygen supply mission.
Read more: Elon Musk either 'deceptive or delusional', says valuation expert
Musk said he would be "happy to help if there is a way to do so", after a Twitter user pleaded for him to help the group, who have been underground for almost two weeks.
[contf]
[contfnew]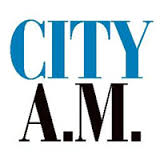 [contfnewc]
[contfnewc]