Two Syrian activists wearing the cat and wolf Russia 2018 World Cup mascot's outfits perform during an event to protest against the bombings in Syria, in Binnish on June 29, 2018. (AFP)
DAMASCUS – In a simple house in Damascus Old City, Ahmed Hafi sits in front of his television, watching a replay of the Russian football teams penalty-shootout win against Spain.
Behind Hafi is a giant Russian flag – an expression of support for his favourite team.
Hafi, a 26-year-old student, loves football passionately. His loyalties used to lie with France, who he watched play all the time.
Since 2011, however, when the Syrian war broke out, everything in his country has changed – including which football team he supports.
"I cannot now separate sports from politics," Hafi tells Middle East Eye.
"France has supported the Syrian opposition all the time, I cannot support it anymore."
'I cheer for Saudi Arabia, France, England, and every country that supported the Syrian people, and I will not support any team that has supported the Syrian regime'

– Ziad, refugee
Hafi is a staunch supporter of the Syrian government. He believes that it is "shame to support any country that has contributed to supporting the Syrian opposition".
Before 2011 the sight of Syrians cheering on the Russian football team would have been unusual.
As the war progressed, however, Russia became an increasingly prominent actor in the country.
First, with its repeated use of its United Nations Security Council veto to block resolutions against President Bashar al-Assads government.
Then, in 2015, intervening militarily and decisively swinging the war in Assads favour.
Now Damascus is awash with Russian flags, as its previously unfancied football team puts in a number of unexpectedly strong performances.

Flags are seen outside a cafe in Damascus during the World Cup. (MEE/Maher al-Mounes)
Russia, and Assads other key ally Iran, arent the only teams heavily supported in the Syrian capital.
In a shop on an old street in the city centre, Abu Fares sells various flags and banners representing the teams playing in the World Cup.
Normally Fares shop sells stationary, "I do not care about sports and politics," he tells MEE.
But when international football tournaments come around, Fares, 50, sees an opportunity to capitalise on the excitement surrounding the competitions.
"Most of the people who come to my shop buy Brazil banners. But this is the first time I have stocked Russian and Iranian flags, and some are asking about these flags and buying them," he adds.
Not only one of the more popular flags, the Russian ones are also the cheapest, selling at 300 Syrian pounds ($1.4).
Unlike other countries flags, which are imported, Russian banners are manufactured within Syria.
German solidarity
Sarah Hassoun is still wearing the German team's shirt, despite her favourites failure in the group stage and early exit from the competition.
The 30-year-old pharmacist has never visited Germany. "There was no link or anything to do with Germany," she says. "I only knew of Germany as an industrialised country."
But like hundreds of thousands of other Syrians, Hassouns sister fled the war in Syria and found asylum in the European country.

The World Cup shows in a Damascus home. (MEE/Maher al-Mounes)
In 2015, at the height of the refugee crisis, German Chancellor Angela Merkel declared that her country would give asylum to all Syrian refugees that came there.
Since then, as many as half a million Syrians have found refuge in Germany.
"After my sister travelled to Germany, she started sending me pictures from there every day and I gradually became fond of this country," she says, showing a picture of her sister in a German village on the background of her phone.
"I do not care about sports, but I cannot not support a country that said to my sister: welcome."
Tacking politics
Syrias seven-year war has been devastating for the country.
Hundreds of thousands have been killed, around 5 million have fled the country, while 6 million more are displaced within Syria.
The uprising and the Syrian governments crackdown on it have torn Syrian society apart, and created huge divisions between its people.
Ziad, a refugee in Turkey who wants to be identified only by his first name for security purposes, says he would support any team other than Russia or Iran.
Instead, he supports any country whose government backs the Syrian opposition.
"I cheer for Saudi Arabia, France, England, and every country that supported the Syrian people, and I will not support any team that has supported the Syrian regime," he told MEE.
"I wish I could cheer for the Syrian national team," Ziad adds. "But now it is a reflection of the regime and not the entire Syrian people."
For Ziad, it is impossible to divorce politics and the war from football.
"The issue is not football, it is purely human, it is whether you are human or not. So everyone who supports Russia is not human."

World Cup flags are sold in Old Damascus (MEE/Maher al-Mounes)
Not everyone feels the same.
Fouad Ali, a 34-year-old journalist covering the conflict, loves watching the games and doesnt favour any team over another due to politics.
Instead, he sees the sport as an escape.
"I want to breathe, I want to run away from the political news. I separate politics from sport. I love to follow the French team, it plays well," he tells MEE.
Ali says the way politics is reflected in so much of life disgusts him, and has driven him to distraction.
"Politics is a bad thing, it should not be confused with anything else," he says.
"When that happens, politics ruins everything."
[contf]
[contfnew]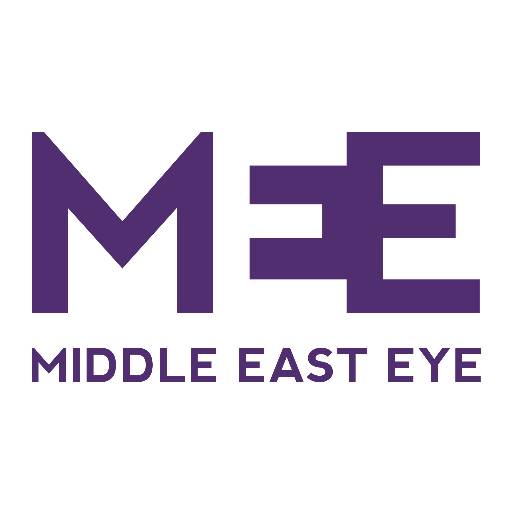 [contfnewc]
[contfnewc]