The North Korean Foreign Ministry has said this afternoon that talks with US secretary of state Mike Pompeo were "regrettable" and accused Washington of making "unilateral demands for denuclearisation."
The tough statement comes hours after Pompeo said progress with North Korea had been made "on almost all of the central issues" including denuclearisation, although he insisted that work still needed to be done.
Following two days of diplomatic talks in North Korea, Pompeo told reporters this morning that "a good deal of time" had been spent discussing a timeline for slowing down nuclear ambitions.
But just as Pompeo's trip to Pyongyang wrapped up, an unnamed spokesperson for the pariah states said that the outcome of the talks was "very concerning" because it has led to a "dangerous phase that might rattle our willingness for denuclearisation that had been firm."
North Korea argued that unilateral demands on complete, verifiable and irrevisible denuclearisation (CVID) was betraying the spirit of last months unprecedented summit between President Donald Trump and North Korean leader Kim Jong-un in Singapore, which involved an historic handshake between the two leaders but was criticised for being short on detail.
Read more: Trump: Kim made 'unwavering commitment' to denuclearise North Korea
The US secretary of state met with Kon Yong-chol, generally seen as Kim Jong-uns right-hand man, in Pyongyang after delivering gifts from Trump which allegedly included an Elton John CD, in a joking reference to a low point in relations when the president called the North Korean dictator "little rocket man".
Read more: Trump has given Kim Jong-un a bizarre gift as denuclearisation talks begin
Prior to North Korea's comments this afternoon, Pompeo had said: "These are complicated issues but we made progress on almost all of the central issues. Some places a great deal of progress, other places theres still more work to be done."
As well as progress towards halting North Korea's nuclear ambitions, Pompeo said that the two sides discussed "modalities" for the destruction of a missile engine testing facility, as well as agreeing to hold further talks on the repatriation of remains of Americans killed in the 1950-53 Korean War on 12 July.
[contf]
[contfnew]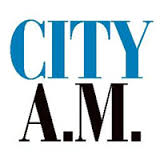 [contfnewc]
[contfnewc]