Pro-Brexit MPs have claimed David Davis' resignation as proof that the Prime Minister's new negotiating policy is "discredited" and must be dropped.
Brexit secretary Davis has thrown the cat amongst the pigeons by quitting his role late last night. His deputies Steve Baker and Suella Braverman followed suit. Number 10 is expected to announce replacements this morning.
Backbenchers – already concerned at the direction of travel the government was taking – have backed the so-called Brexit Bulldog for his move.
Andrew Bridgen told ITV Davis had done "absolutely the right thing".
He said: "I take my hat off to him. I also salute his two deputies whove also resigned – Steve Baker and Suella Braverman – thats basically cleared out the whole of the Exiting the European Union department.
"I think (with) the now-discredited Chequers agreement the Prime Minister is going to have to have a complete re-think on this. Theres no way shes going to get that proposal through Parliament. Not even through the government benches."
Meanwhile Bernard Jenkin – who had been more measured than some of his colleagues when the plan first emerged – was damning of Theresa May's approach this morning.
He told the BBC: "The establishment and the government is in the grip of Remainers. And they seem to refuse to accept the EU referendum. They have deliberately extended the uncertainty for as long as possible and that is now hitting investment.
Jenkin added: "There has been a massive haemorrhage of trust in the last few days because in all my meetings with the Prime Minister, I never expected this to be the result. And I never expected the vicious briefing against Eurosceptics in the Cabinet to take place as it has done.
"There needs to be a rebuilding of trust and I think that trust can only be rebuilt on the basis of the policy that was reflected in Mrs Mays original speeches, not in this hybrid proposal," he said, noting the current situation was "the worst of all possible worlds".
"This isnt Cabinet government and if the Prime Minister thinks she has consent and support from every member of her Cabinet she is deluding herself, as we have just seen," he added. If May did not reform her plan, Jenkin said: "I fear for our country and I fear for this party."
Jacob Rees-Mogg, who heads up the Eurosceptic backbench alliance the European Research Group, told Sky: "This is very important. It raises the most serious questions about the PMs ideas. If the Brexit Secretary cannot support them they cannot be very good proposals. It was an attempt to bounce the cabinet. It was a seriously mistake."
Backbencher Peter Bone, who sits on the Brexit committee, tweeted: "David Davis has done the right thing, a principled and brave decision. The PMs proposals for a Brexit in name only are not acceptable."
William Wragg added: "Ive reserved judgement on the Chequers Brexit plan, but I have grave misgivings about it and understand entirely why David Davis has found it necessary to resign. It was the right thing to do."
Marcus Fysh said: "I am very happy to hear the news of DavidDavis and SteveBaker resignations. Men of principle who wish to honour people's decision to leave the EU and negotiate well."
Andrea Jenkyns, who recently quit her role as a PPS to push for Brexit from the backbenches, tweeted that foreign secretary Boris Johnson should quit too. "Time for true Brexiters to make it happen," she added.
City A.M. understands Johnson's people have been urging him to quit since the Chequers meeting, where he signed up to the plan he had previously rubbished as "a turd".
However it is thought Number 10 fears his resignation more than others as tipping into a leadership challenge, given his support both within the party and outside.
[contf]
[contfnew]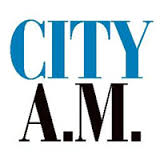 [contfnewc]
[contfnewc]