London saw a dramatic 70 per cent rise in new hotel openings last year, according to figures out today.
More than 20 newly built hotels opened in Greater London last year as the capital plays catch-up with other major UK cities in the hotel sector following a slow year of development in 2016.
Across the UK the hotel industry saw a 37 per cent rise in newly built hotels opening their doors to the public in 2017 compared with the year before, reflecting a 2.4 per cent growth in the UKs hotel supply.
Dominating the market was the budget hotel sector, which accounts for nearly 70 per cent of all new build hotel stock and 65 per cent of all hotel extensions, according to the annual UK Hotel Development Opportunities 2018 report.
Kate Nicholls, chief executive of UK hospitality, told City A.M.: "London also has a fantastic reputation as one of the worlds premier tourist destinations and the countrys tourism and hospitality sector is diverse, exciting and dynamic, so it is little wonder that hotel openings have grown.
"New flights from China to airports across the UK have also opened up a new and growing source of tourism from the far East."
Read more: Asian buyers dominate City of London property market
The report also suggested that the cities with the best prospects for hotel investment and development are Inverness, Brighton, Edinburgh, Cardiff and Liverpool.
A Knight Frank spokesperson said that "with the competition and expense of land in London it has been harder to develop new hotels rather than refurbish and update existing hotel stock."
Charles Fletcher, a specialist property investment partner at Knight Frank, said: "The robust demand for fixed lease hotel investments, combined with a lack of built stock available and suitable to lease, has led many investors to explore the development route via forward funding or forward commitment structures."
Read more: London investors are losing their fondness for the property market
Julian Evans, head of tohtels, healthcare and leisure at Knight Frank, said: "This is great news for the industry, as growing demand is reflected in development hotspots regionally, whilst London continues to see an increase in new rooms, demonstrating there are compelling opportunities for investors across the country."
[contf]
[contfnew]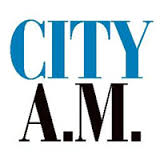 [contfnewc]
[contfnewc]