A cross-party group of MPs has called for a new tribunal system for small firms to challenge big banks after a string of scandals of companies being driven to the wall by lenders.
A new Financial Services Tribunal should be established to help resolve disputes between small firms and banks, a report published today by the All-Party Parliamentary Group on Fair Business Banking will say.
Borrowers currently have two courses of redress against banks: complaints to the Financial Ombudsman Service (FOS), or legal action in court. However, the FOS is limited to individuals only up to a value of £150,000, while court actions against large banks are often prohibitively expensive.
Read more: No excuses for the kind of disgraceful governance behind the GRG crisis
A tribunal system similar to the employment tribunal would aim to fill a "gap" in provision for small firms, with the legal power to force disclosure of evidence and to force witnesses to attend. The report calls for it to be funded by the Treasury via a levy on financial services firms.
The report follows scandals such as Royal Bank of Scotlands global restructuring group, which charged exorbitant fees to clients it was supposed to be helping, and the HBos Reading fraud, in which crooked bankers defrauded small businesses.
Kevin Hollinrake, the MP who co-chairs group, said there has been a "systematic failure here, with many of those firms that have suffered from mistreatment and malpractice denied access to justice. Not only are our banks too big to fail, there are also often too big to take to court".
Read more: An influential committee of MPs has slammed lengthy HBOS scandal review
The MPs also call for smaller firms to have their legal rights enhanced to allow damages for losses if a financial services firm breaks the Financial Conduct Authoritys principles of business. Currently only "private persons" have that right.
Other recommendations include the option of "qualified one-way cost shifting" to allow firms to recover their costs if they win, but to prevent banks from recovering their costs, which could be large enough to drive a small firm into insolvency.
The banks industry group, UK Finance, appeared to welcome the recommendations. The body has commissioned a separate independent review chaired by former Institute of Directors boss Simon Walker to examine the issue.
A Treasury spokesperson said the government will "carefully consider" the findings of the investigations "when they have all concluded in autumn".
Stephen Jones, chief executive of UK Finance, said: "The banking industry is committed to strengthening trust and confidence and we recognise that, as part of this, it is essential that SMEs have access to dispute resolution options which are efficient and unbiased when they feel things have gone wrong."
Lord Dyson, the former master of the Rolls and Head of Civil Justice, said a tribunal system would give small firms "the access to justice that in many cases they currently do not have".
The report was co-authored by the Centre for Policy Studies, the think tank founded by Margaret Thatcher which has close links to the government.
Read more: Former IoD boss to lead UK Finance review of small business bank complaints
[contf]
[contfnew]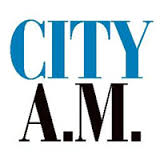 [contfnewc]
[contfnewc]