Suha, the wife of a former IS fighter now imprisoned in Baghdad, was denied the paperwork to enrol her children in school (MEE/Constantin Gouvy)
MOSUL, Iraq – Going home was not an easy decision for Aisha, whose 17-year-old son was promised 72 virgins in heaven when he joined the Islamic State (IS) organisation. By choosing to leave the refugee camp where she had fled with her husband and youngest son, she knew she was taking a big risk.
"When the fighting ended, we were afraid of the reaction of the government and the inhabitants of Mosul," she says, sitting on a cushion on the floor. Aisha squares her shoulders and straightens the yellow blanket spread over her legs. "We were afraid they would kill us," she adds, her eyes betraying her anxiety.
Khudair al-Jibouri, a prominent figure in the impoverished Hayy al-Tanaq neighbourhood of western Mosul, estimates that more than 150 families associated with IS have resettled in the area in the past year.
When the fighting ended, we were afraid of the reaction of the government and the inhabitants of Mosul … We were afraid they would kill us

– Aisha, mother of an IS member
In June 2014, when the Islamic State took control of Mosul, its new recruits imposed a brutal IS rule with summary executions, corporal punishment and a campaign of terror.
Now, parents, wives and children have been branded as "affiliated" to the group, despite many being the helpless bystanders of a decision made by a member of their families, a decision for which they now bear the consequences.
Though their relatives today are either missing, dead, or imprisoned, the families of IS fighters are among the most impoverished and marginalised populations in Iraq, subjected to collective punishment and various forms of reprisals throughout the country for crimes they did not commit.

Aisha, whose son joined IS, chose to leave the displaced persons camp where she had taken refuge to return to Mosul (MEE/Constantin Gouvy)
A number of these families, who had fled to camps for internally displaced people near Mosul, have returned to al-Tanaq to save the little belongings they have left after government and coalition forces recaptured the city in July 2017, after nine months of fierce fighting.
"Like the other Daesh [IS] families in the camps, I was hesitant to return. We didn't know how our neighbours would react," says Maha.
"But I was in a hurry to get home. I was afraid the army would occupy our house because they knew it belonged to the wife of a Daesh member," she adds, referring to a practice recently observed in other parts of Iraq by human rights organisations.
Maha welcomes visitors to her almost empty home by telling them to keep their shoes on, breaking with custom.
"The house is still standing but it was ransacked after the battle. The only thing left is bare cement, so dirty shoes don't matter," she sighs, flanked by her five daughters, and one of her sons, on the only piece of furniture in the house: a sofa provided by the community.
The room's white and ochre walls are bare, except for the wedding photo on the wall behind them, a reminder of happier days before Maha's husband was recruited by IS.
"It's the only picture I have left of him," she says, looking up at the frame encircled by a garland of red plastic flowers.
Tribal ties stronger than IS affiliation
While many of these families feared the worst upon returning to al-Tanaq, much to their surprise they were warmly received in their old neighbourhood.
Contrary to the general dynamic of exclusion observed across the country, a spontaneous movement of reintegration has emerged in this part of the former "capital" of IS. By encouraging the return of over a hundred IS-affiliated families in recent months, their former neighbours hope to break the cycle of marginalisation and to avoid the repetition of past mistakes.

In total, more than 150 families linked to IS, like Maha's, have returned to al-Tanaq (MEE/Constantin Gouvy)
Though virtually unthinkable elsewhere in Iraq, the reintegration of families labeled as IS is possible in al-Tanaq mainly due to the neighbourhood's spirit of loyalty and conviviality, which predates IS' emergence.
Our neighbours do more for us than our immediate families, who don't live here. We are only able to survive because of their charity

– Aisha, mother of an IS member
Hayy al-Tanaq residents' close tribal ties, with most belonging to the Jubur, the largest Arab tribe in Iraq, appear to have withstood the damage that IS inflicted on other communities throughout the city and the country. For the neighbours of these returning families, tribal ties are stronger than any IS affiliation.
"Our neighbours agreed to let us return because we all belong to the same tribe. We've always been close, we knew each other well before Daesh arrived," Aisha said.
"Our neighbours do more for us than our immediate families who don't live here. Everything you see here, the cushions, the rug, the food … it's all from our neighbours. They came to our aid when we had nothing left. We are only able to survive because of their charity," she adds, thanking God.
'Our neighbours saved us'
A large proportion of al-Tanaq families linked to IS, now deprived of livelihoods, have indeed received life-saving assistance from the local community, making up for the lack of support from NGOs and the government.
"These families live on our aid. We bring them food twice a day. We volunteer our help before they even have to ask for it," Jibouri says, proud of his community for taking care of its members.
"Our neighbours saved us," Maha agrees.

Khudair al-Jibouri is a prominent figure in the impoverished western Mosul neighbourhood of Hayy al-Tanaq (MEE/Constantin Gouvy)
But community help is not enough in many cases. "Life here is exhausting," says Ibtisam, the mother of an IS fighter, wearing a black dress with red flowers and a black niqab revealing tired eyes circled by deep wrinkles.
"The community takes good care of us, but I have nothing to live on, and my husband is too old to work," she says, pointing to the old man in a red keffiyeh sitting quietly at her side smoking cigarette after cigarette.
"In order to eat, our grandchildren have to look through rubbish and rubble for things to sell on the street," she says.
For Jibouri, the reason to help out these families is self-evident.
"These women and children are innocent, that is why we help them. They took no part in the crimes of their husbands and fathers," he says.
"But the women who fought alongside their husbands, who took part in the killings, I sent them to the camps. There are not welcome here," he adds with a dismissive gesture.
The sons and husbands who fought for IS met a different fate.
"They would call me from the checkpoints with a list of names. I would simply say 'yes' or 'no'," he tells MEE.
"We lived with Daesh families for three years. We know who is innocent and who is guilty," he adds, as if to justify this expeditious handling of justice by phone.
Endemic poverty and political marginalisation
Despite the help of locals, the future still looks bleak and uncertain for the IS families who have returned to al-Tanaq. Although residents of the neighbourhood claim they would never let the organisation get back on its feet, all are aware that the endemic poverty and political marginalisation that preceded the rise of IS could one day lead to the emergence of similar groups.
The people here are so poor I could recruit every man in the room if I had the money, and get them to kill whoever I wanted

– Khudair al-Jibouri, local leader in Hayy al-Tanaq
"Of course we are afraid Daesh will return. But, above all, we are afraid other groups will form. The people here are so poor I could recruit every man in the room if I had the money, and get them to kill whoever I wanted," says Jibouri, indicating the handful of neighbours gathered around him to follow the conversation.
"I want people to have work, then well be safe," he goes on, slamming his fist into the palm of his right hand.
Many of the families in the neighbourhood whose relatives enlisted under the IS' infamous black-and-white banner said the salary was a determining factor for new recruits when the organisation took over the city in June 2014.

Iraqi soldiers hold up an IS flag as they celebrate their victory against the group in Mosul in July 2017 (Reuters)
"My husband was out of work when Daesh came to Mosul. They told him they would pay him 500,000 dinars [$420] a month. He agreed for the money, much to my daughters' disgust," Maha tells MEE with tears in her eyes.
Aisha, too, says that religion played only a minor role in her son's decision to join the group. Economic insecurity and political marginalisation were much more decisive factors.
"Of course, there were some who believed Daesh's false religious promises, but countless others joined the ranks merely because they were unemployed. This part of Mosul has long been abandoned by the government," she adds, predicting that the results of June's parliamentary elections won't bring any change.
"None of the candidates are from here. They've forgotten us. We are not represented," she concludes with a long-suffering sigh.
Phantom citizens amid Kafkaesque bureaucracy
Access to education for the children of IS fighters should be a priority for the Iraqi government in order to offer new perspectives to future generations and to ensure their social integration. Yet these families are routinely denied basic identification documents that would allow them to enrol their children in school.

Fleeing civilians receive water juice and biscuits from the Iraqi army during fighting with IS in June 2017 (MEE/Tom Westcott)
The entire city wants to get revenge for what the members of IS-affiliated families did

– Husamadin Abbar, Mosul Governorate council member
Suha, the wife of an IS fighter imprisoned in Baghdad, is exhausted. Draped in a flowing black dress, she recounts her battle against the city's Kafkaesque bureaucracy, her eyes flashing behind a yellow niqab.
"They tell me my husband has to appear with his identity card, in person, so that papers for our children can be delivered to have them enrolled in school. But how can he do so when he's being held in prison?" she asks, giving the infant cradled in her arms a sip from a small metal bowl.
"Two of my daughters have no IDs. The youngest only has a birth certificate issued by Daesh. For the government, it's as if she doesn't exist."
READ► Iraq after the Islamic State: The era of all-out revenge
Meanwhile, the eventuality of clashes between IS-affiliated families and other residents of Mosul is feared.
"The government has not officially recognised their return to the city," says Husamadin Abbar of the Mosul Governorate Council, explaining that their presence had only been handled informally up to now.
"The entire city wants to get revenge for what the members of IS-affiliated families did. Everyone on the council fears their return will cause serious security problems. A civil war could break out if the government allows too many to return," he warns.
This story originally appeared in the French edition of MEE and was translated by Heather Hulick Allen.
[contf]
[contfnew]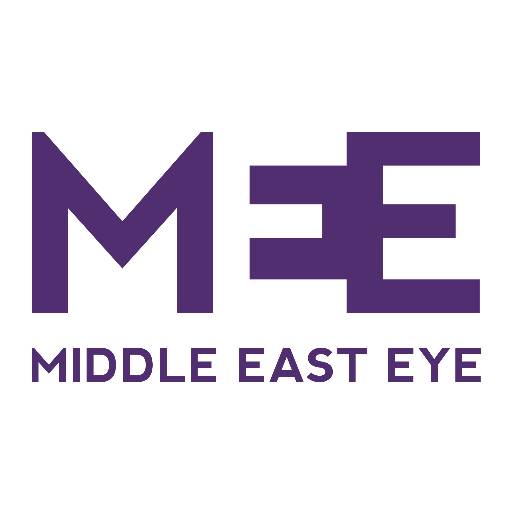 [contfnewc]
[contfnewc]