After a one-on-one meeting today in Helsinki, Russian President Putin admitted that he was rooting for Trump to win the 2016 US election, while both men denied any foreign interference in the election's outcome.
"I wanted Trump to win because he spoke about normalising Russian relations," Putin said in a post-meeting press conference.
He added that Trump had raised the issue of Russian interference in the election, with Trump commenting that he thought "it was best done in person".
The two men have agreed there was "no collusion" between Trump's campaign and Russia in the election, despite an ongoing probe by US special counsel Robert Mueller into such allegations which Trump labelled a "disaster for our country".
Read more: Trump says US-Russia relations never worse ahead of meeting with Putin
Acknowledging the deteriorating relationship between the two superpowers, Trump said: "Our relationship [with Russia] has never been worse than it is now. However that changed as of about four hours ago."
Putin agreed, and said the two had cemented the first steps to restoring an "acceptable level of trust".
Our relationship with Russia has NEVER been worse thanks to many years of U.S. foolishness and stupidity and now, the Rigged Witch Hunt!

— Donald J. Trump (@realDonaldTrump) July 16, 2018
Trump has since been criticised by US government officials for not holding Russia accountable for meddling in the US election. As Lindsey Graham, the US senator from South Carolina, put it: "This answer by President Trump will be seen by Russia as a sign of weakness, and create far more problems than it solves."
The two men also discussed Syria, Iran, Crimea, Ukraine and arms control. On business, Putin said the US and Russia will put together a "working group" of businessmen from the two countries to improve ties and communication.
Tension created by earlier comments from President Trump stating that Germany was being "held captive" by Russia over oil seemed to die down, with Trump calling Putin a "good competitor" to have.
Read more: Trump claims Germany is held 'captive' to Russia
[contf]
[contfnew]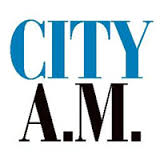 [contfnewc]
[contfnewc]