Treasury Committee chair Nicky Morgan has written to colleagues ahead of tonight's customs bill debate to warn that free trade deals are "unlikely to offset losses" from leaving the Single Market and customs union.
Alongside SNP MP Angus MacNeill, who chairs the international trade committee, Morgan has told fellow MPs that while a deal with the US would be "economically beneficial" it would not mitigate the short-to-medium-term consequences of a hard Brexit.
"Trade deals that the UK might reach with this group of countries would be less deep and comprehensive than the single market, particularly in respect of services trade, in which the UK has a competitive advantage," the pair said in a joint letter. "These countries are also more geographically distant and less economically developed, on average, than the EU; and the evidence that distance and prosperity affects international trade flows is compelling.
"As a matter of logic, it is therefore implausible that the economic benefits of free trade deals with non-EU countries could exceed the costs arising from leaving the single market and customs union in the short- to medium-term."
The same letter also argues that "just as with estimates of the economic impact of Brexit, estimates of the impact of free trade agreements and unilateral trade liberalisation are highly sensitive to the assumptions underpinning them".
"Extreme or incoherent assumptions lead to extreme or incoherent results."
Thirdly Morgan and MacNeill warn that unilateral trade liberalisation "affects the ability to strike free trade deals, and may interfere with other legitimate public policy objectives" and does "nothing" to improve opportunities for UK exporters.
There may also be consequences for consumer protection and safety, and put domestic firms at a competitive disadvantage, "unless the UK were to allow domestic goods to be produced, and services provided, to whatever standard the suppliers chose".
The letter argues that free trade "creates winners and losers" and any adjustment period "must be managed carefully". It also notes that "public consensus for unilateral free trade may be particularly difficult to secure".
Morgan, a staunch Remain supporter, has already drawn the ire of members of her committee for using her position to advance this case.
Dover MP Charlie Elphicke tweeted: "As members of Commons Treasury [committee], neither Simon Clarke MP, Alister Jack MP or myself have been consulted on the statement issued by Nicky Morgan and AngusMacNeil. We disagree with this unduly negative assessment."
[contf]
[contfnew]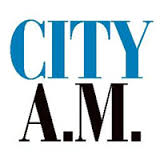 [contfnewc]
[contfnewc]