The escalating trade dispute between America and China triggered by President Donald Trump "has the potential to derail the global economy", an influential ratings agency warns today.
The warning comes as representatives from some of the worlds biggest economies gather in Geneva to discuss their response to Trumps aggressive trade policies.
Todays summit involves nations with large car manufacturing sectors, including Germany, Canada, and Japan, according to Reuters. The Trump administration is currently investigating car imports on security grounds, with a decision expected before the February deadline.
Companies from across US industry yesterday warned of tariff hits to profits as car makers plotted their response to the threat of further levies which some observers believe would represent an act of trade war.
Read more: European car makers gain after Trump's EU 'trade deal'
The Trump administrations threatened tariffs could increase the value of goods covered by tariffs to $886bn (£674bn) globally, equivalent to five per cent of world imports and five times higher than tariffs currently in effect, Moodys Investor Service says in analysis published today.
Overall trade restrictions could knock 0.25 percentage points from US real GDP growth in 2019, while China could see growth reduced by as much as 0.5 percentage points according to the firms baseline scenario.
The expected economic hit from the dispute would be "manageable", Moodys says. However, it adds: "If there is a large reaction in the financial markets or if confidence is undermined, the dispute has the potential to derail the global economy."
Tariffs on car imports are "one of the biggest downside risks" to forecasts which already predict a big impact on the US economy, says Elena Duggar, associate managing director at Moodys. Tariffs are "negative for almost every auto sector group", according to Moodys.
Read more: Car nations mull meeting without US to discuss threat of tariffs
Among car makers, German firm BMW this week said it will increase prices of its sports utility vehicles (SUVs) by up to seven per cent to account for higher costs.
Mercedes Benz manufacturer Daimler raised prices for SUVs in China, according to Reuters, while Chinese-owned Volvo has previously warned that it has shifted production for the US to Europe from China.
Trump has made reducing the USs trade deficits through tariffs a key economic policy, ignoring howls of protest from industry and even from within his own Republican party.
Firms involved in cross-border trade have already started to count the costs and adjust operating models.
American industrial machine giant Caterpillar yesterday became the latest to reveal the extent of losses from tariffs. Costs will increase in the second half of the year by between $100m and $200m, the firm said in its second-quarter update, adding that it "expects supply chain challenges to continue to pressure freight costs".
Read more: Trump is planning a $12bn bailout for US farmers hurt by its trade war
US meat processor Tyson Foods reduced its profits outlook, blaming uncertainty on trade and the impact of tariffs in raising domestic and export prices.
"The combination of changing global trade policies here and abroad, and the uncertainty of any resolution, have created a challenging market environment," said Tom Hayes, the firms chief executive.
Iconic US motorcycle firm Harley Davidson yesterday announced it will develop bikes with smaller engines in a bid to improve international sales. The Wisconsin manufacturer has previously drawn the ire of Trump after announcing it would move jobs abroad to escape tariffs.
[contf]
[contfnew]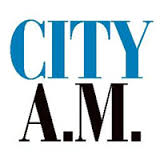 [contfnewc]
[contfnewc]