The pound has fallen to an 11-day low against the dollar as Bank of England governor Mark Carney warned the chances of a Brexit no deal were "uncomfortably high".
Sterling fell 0.2 per cent to $1.299, as the Canadian economist told the BBC this was a "highly undesirable" scenario.
"I think the possibility of a no deal is uncomfortably high at this moment," Carney said. "Our responsibility in the other half of the bank – our job is to look at what could go wrong and what we could do to make sure that the Bank is in a robust position so it lessens the impact of a no deal Brexit.
"We have made sure that banks have the capital, the liquidity that they need and we have the contingency plans in place… if there were to be a no deal Brexit.."
Carney stressed that banks could cope with house prices to falling by a third, interest rates rising by more than four per cent and the economy going into recession.
It comes as business groups reveal that industry leaders are increasingly predicting the UK will crash out of the European Union without a deal, prompting further calls for an extension to Article 50 in order to give both sides some breathing space.
Speaking the day after the BoE's monetary policy committee voted unanimously to increase the base rate to 0.75 per cent, Carney suggested interest rates could rise as high as 1.5 per cent in the next three years, saying "that's not a prediction, but it's a good rule of thumb".
"Since the Bank of England was formed in 1694, the average bank rate has been five per cent," he explained.
"[But] we don't see it getting anywhere near back to that level for a long time… not for the foreseeable future because there's some big structural changes in the UK and global economy."
He also insisted rates had not been raised in order to give a "cushion" to lower them at a later date.
Carney's concerns were met with confusion by some economists wondering why rates had been raised ahead of a potentially damaging scenario.
I'am sure Mark Carney is a great Governor. However I do not really understand his monetary policy strategy. He's worried about BREXIT believing 'NO DEAL' is possible – yet rates go up as the economy is robust – wage inflation, growth & consumer borrowing – perplexed from Fulham

— David Buik (@truemagic68) August 3, 2018
[contf]
[contfnew]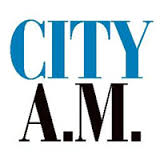 [contfnewc]
[contfnewc]