The global trade war escalated today as China threatened to impose tariffs on $60bn worth of US goods.
Import taxes would range between five and 25 per cent, the Chinese government said, and will be brought in if the US decides to raise its tariffs again.
It comes in response to President Donald Trump saying he was planning to raise tariffs on $200bn of Chinese goods from 10 per cent to 25 per cent on Wednesday, after China had not budged despite an earlier round of tariffs.
"China's differential tax rate counter-measures are rational and restrained," a Chinese government statement said today. "They are put forward after extensively listening to opinions and carefully assessing the impact, especially taking into account factors such as the welfare of the people, the endurance of the enterprise, and the maintenance of the global industrial chain.
"The Chinese side once again stressed that because the US side has repeatedly escalated the situation despite the interests of both enterprises and consumers, China has to take necessary counter-measures to defend the country's dignity and the interests of the people, defend free trade and the multilateral system, and defend the common interests of all countries in the world."
Read more: Trade war could 'derail the global economy'
China also repeated its warning to Donald Trump about trying to blackmail China. "Any unilateral threat or blackmail will only lead to intensification of conflicts and damage to the interests of all parties," the statement continued.
Trump is trying to force the Chinese around the negotiating table and get the Chinese to stop alleged illegal practices and push towards striking a new trade deal.
China has already been on the receiving end of US tariffs – in July, Trump's government put 25 per cent tariffs on $34bn of Chinese imports, prompting Beijing to reply with its own tariffs worth the same amount on US exports such as beef and soybeans.
A number of companies have already shown concern about the impact the trade war could have on businesses.
Car maker BMW said it was closely monitoring trade war tensions, while Japanese firm Toyota told investors its net income could drop.
Read more: BMW 'closely monitoring' trade war tensions as it reports lower profits
[contf]
[contfnew]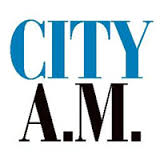 [contfnewc]
[contfnewc]